Delta 8 THC Regulations In Coming
Want to listen to the full episode click here: The Daily Dose Podcast Audio
Today's Daily Dose is partly brought to you by
Grassdoor.com cannabis delivered fast SAVE 40% OFF Your Entire Purchase USE CODE: DAILY @ Checkout and
by Social CBD discover the power of this cannabinoid it may aid with stress, mood and sleep
by Audible discover and enjoy a vast collection of audiobooks, stories and more save now on your first months subscription.
If you want to help support this channel and the content please consider checking out my website TheDailyDose.co or HerbaEssentia.com
FDA Issues Warnings
Welcome back everyone today we are going to discuss the FDA warning issued to 5 company's that I've never heard of but the reasons are what are interesting.
By now you may have heard of alternative THC compounds available to consume via vapables, edibles and smokables all 100% hemp derived, if your wandering what the implications are it was established no too long ago that any by-product of hemp even variables of THC are legal in the market and have been stated so by the DEA several months ago.
So what is the FDA talking about and why are they issuing warnings to these 5 mentions company's well we are going to find out in today's episode, we'll talk about the the FDA's original warning issued months prior talking about what to know about these new compounds surrounding THC and talks about it's safety.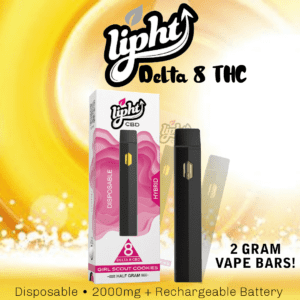 Looking for stress relief? Checkout Za Za Red
The questions and concerns they raise are interesting but as always they didn't provide enough data to warrant a concern it was just brushed off as unsafe that there supposed reports of incidents relating to it's use but no further information was provided about what incidents occurred or where. Such data is crucial for the public to know so they may make better decisions when exploring these products.
As always there many brands in the market and I always urge to stick with reputable brands that take the work seriously, there were other issues that the FDA mentioned with these company's they warned such as how it's being marketed and possibly packaging, furthermore the marketing issues they mentioned were said to be making claims that it can cure or treat medical issues and that is a big one that the FDA described as something they monitor often.
In other words the FDA is saying they are keeping an eye out on this industry as it expands into many different forms of products and are urging caution to all users.
Thanks for watching or listening to today's episode of The Daily Dose know that I appreciate you.
Related Products:
#cannabisnewsnow #delta8thcnews #cannabisinfo #cannabiseducation #420podcast #cannabispodcast #weedinfo #alternativemedicines #thedailydose #stonertalk