Kratom News Now Info And Politics
Checkout the full audio episode here Daily Dose Podcast Show
Today's Daily Dose is sponsored by Social CBD discover the power of this natural cannabinoid and
Grassdoor.com cannabis delivered fast SAVE 40% OFF Your Entire Purchase USE CODE: DAILY @ Checkout.
Immerse yourself in your next adventure with Audible claim your free trial today.
If you want to help support this channel and the content please consider checking out my website TheDailyDose.co
Kratom News Now
Today's Daily Dose is rather urgent and it relates to kratom, so for all you advocates out there living in Nevada it's time to speak up. Nevada's lawmakers for a long time were in support of kratom but recently through the AKA American Kratom Association it's been brought to the public's attention that there maybe talks of a state wide ban.
What changed over the years? Kratom certainly hasn't changed and has helped more people in need since it's explosion in popularity. So what happened to the people in charge and why are they changing their mind exactly.
In this episode I will share with you a piece of content that was forwarded to me from a subscriber, thank you Jamie for the info by the way. The AKA has sent out a national newsletter informing the public that the states Board Of Pharmacy in Nevada is looking to schedule kratom at level 1. We all know what this means and it's time to speak up.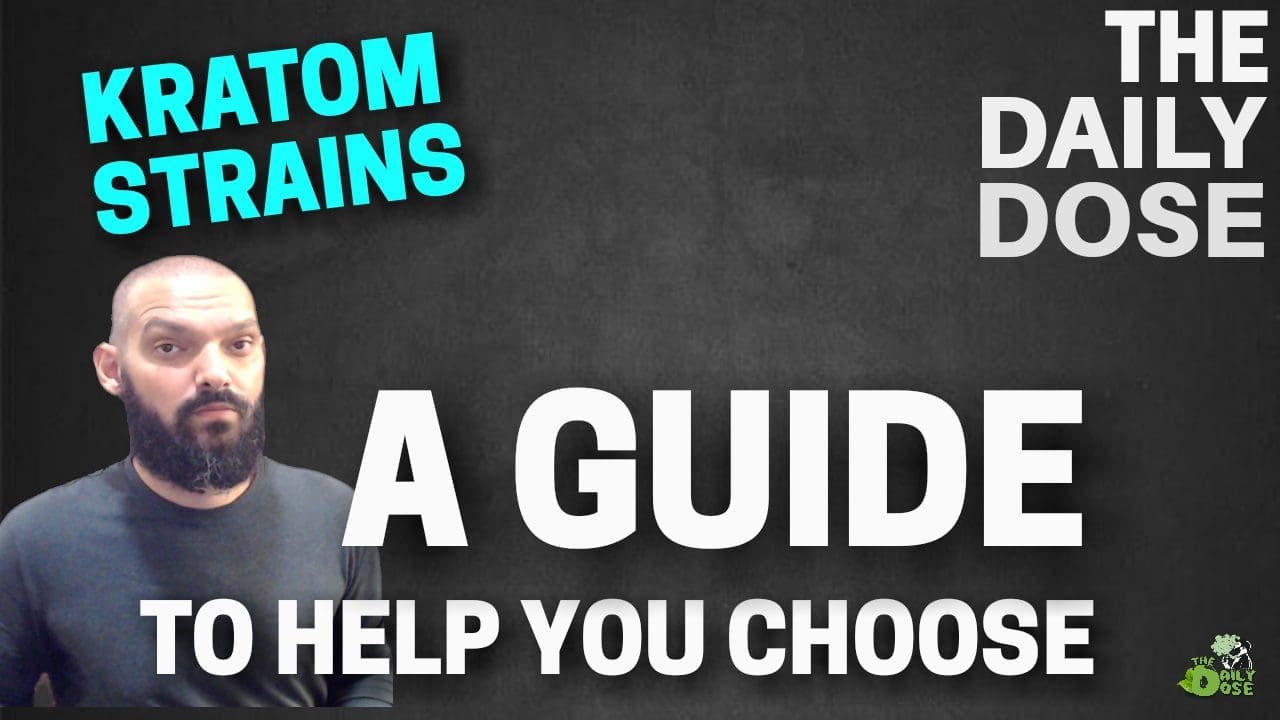 More Kratom News Now
The American Kratom Association has made it known they will be attending the public hearing on the Nevada kratom ban and has already created a webinar for those interested in attending to catch up one hour prior to the event.
The public hearing will be on April 14th at 9am in Las Vegas
Here is a link to the webinar one hour prior to the state hearing on April 14th conducted by the AKA
As always thanks for listening to The Daily Dose Podcast I appreciate the support.
Related Articles:
#kratomban #kratombannevada #nevadakratomban #kratom #kratomeducation #kratomhelps #kratomlaws #kratomlegislation #kratombackdoorbans #kratompodcast #cannabispodcast #plantbasedsolutionspodcast #plantbasedsolutions #dailydose #thedailydose #dailydosepodcast #smokeshop #headshop #vapeshop #CBDshop #kratomshop #nootropicsshop #herbalsupplementshop #delta8thcshop #bestsmokeshopnearme #bestmokeshoponline #bestsmokeshopsanfernandovalley #bestkratomshopnearme #bestkratomshoponline #bestkratomshopsanfernandovalley #bestCBDshopnearme #bestcbdshoponline #bestcbdshopsanfernandovalley #bestnootropicsshopnearme #bestnootropicsshoponline #bestnootropicsshopsanfernandovalley #bestherbalsupplementshopnearme #bestherbalsupplementshoponline #bestherbalsupplementshopsanfernandovalley #dailydosesmokeshop #arksmokeshop #wickedsources #wickedbrands