CBN Gummies A Starter Pack of Our Bestseller With an Extra Kick of Melatonin
Are you new to CBN sleep aid? This Sleep Kit comes with three gummies pre-measured with our Signature Gummy CBN/Melatonin blend—giving you a cost-friendly, ultra-convenient way to explore all the benefits of natural, alternative sleep aids. This is a great way to sample, share with friends, or pack for easy travel.
This product contains ZERO THC.
Legal to take in the United States.
Flavor: Vanilla + Blueberry
3-Day Supply, based on Suggested Use per night.
Ingredients
Proprietary Blend: Water, Sugar, Corn Syrup, Natural Fruit Pectin, Sucrose, Citric Acid, Sodium Citrate, Natural Flavors, Hemp-derived cannabinol, Melatonin, Sodium Benzoate, and Natural Coloring.
13 mg CBN:2 mg Melatonin per gummy.
Suggested Use
Adults should take 1 gummy orally 30 minutes before bed each night. Individual results may vary.
Storage:
Store in a dry cool area, away from the light.
Medical Warning: This product is not intended to diagnose, treat, prevent, or cure any disease. Individual results may vary. If you experience any negative effects, discontinue use immediately and tell your attending physician. Discontinue if you become pregnant. Keep out of the reach of children.
Are You Ready for a Full 8 Hours?
Perhaps you have been looking for a natural and powerful alternative to OTC sleep aids and are curious to explore CBN in a cost-friendly and convent 3 Day starter pack!
This Kit comes with 3 glass vials that are precisely pre-measured with our Signature Dreamsicle Tincture blend. The perfect way to sample, share with friends, or pack for easy travel.
Don't wait any longer to see why Slumber's 300mg Tincture has become a nightly staple in many people's homes. Our CBN and melatonin make a great combo for anyone looking for better sleep. This pre-measured Sleep Kit is perfect for a 3-day test run or as an addition to your travel bag.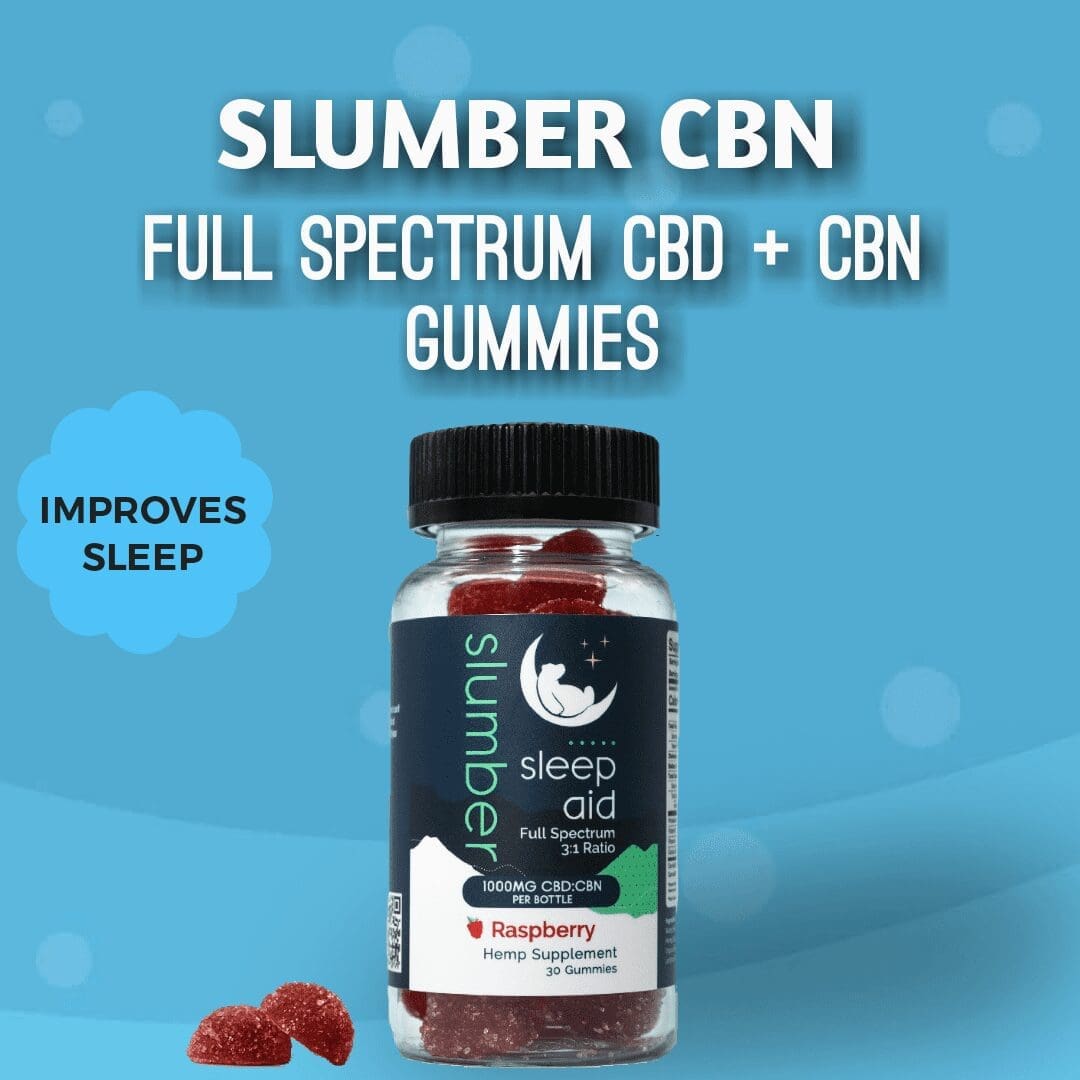 What Is CBN?
CBN (Cannabinol) is a non-intoxicating minor cannabinoid that is naturally found in the hemp plant. Time, oxygenation, and the decomposition of THC naturally convert to a new compound, resulting in CBN. It is a unique minor cannabinoid thought to have therapeutic benefits for rest.
Are There Side Effects From Using CBN?
CBN may cause drowsiness. Hemp-derived CBN products are generally well-tolerated and considered safe for adults. As with any other natural sleep aid or hemp supplement, consult your physician as there is a chance that it could cause adverse reactions for some people.
Can I Increase Or Decrease My CBN Doses As I Please?
It may take some time to find an optimal dose or for your body to start seeing the desired effects. It is our recommendation to start off with 1 vial (10 mg CBN) and increase or decrease the dosage in increments of 5-10 mg CBN if you feel that it may produce a better-desired result.
Related Products: