Hemps CBD Isolate Gummies
Hemps gummies are made with isolate hemp oil extract as an ingredient during the process of manufacturing the gummies. Most other hemp oil extract gummies are "infused" where regular gummy candy is sprayed down with hemp oil extract and placed out to dry.
Hemps gummies are natural, vegan and THC Free sour gummies. Available In 30ct Bottles and 10mg per gummy strength. Hemps offers a convenient way to get quality isolate hemp oil extract in an effective and delicious sour gummy.
CBD has been known to aid with many things such as;
Sleep
Mood
General Health
Depression
Anxiety
Stress
And so much more find out why millions of people everyday use CBD to empower themselves to have more productive happy days with a simple one a day solution with hemp gummies. There are no dosage rules you can use as needed and best of all CBD in general is non habit forming so you can use it as much and often as you like.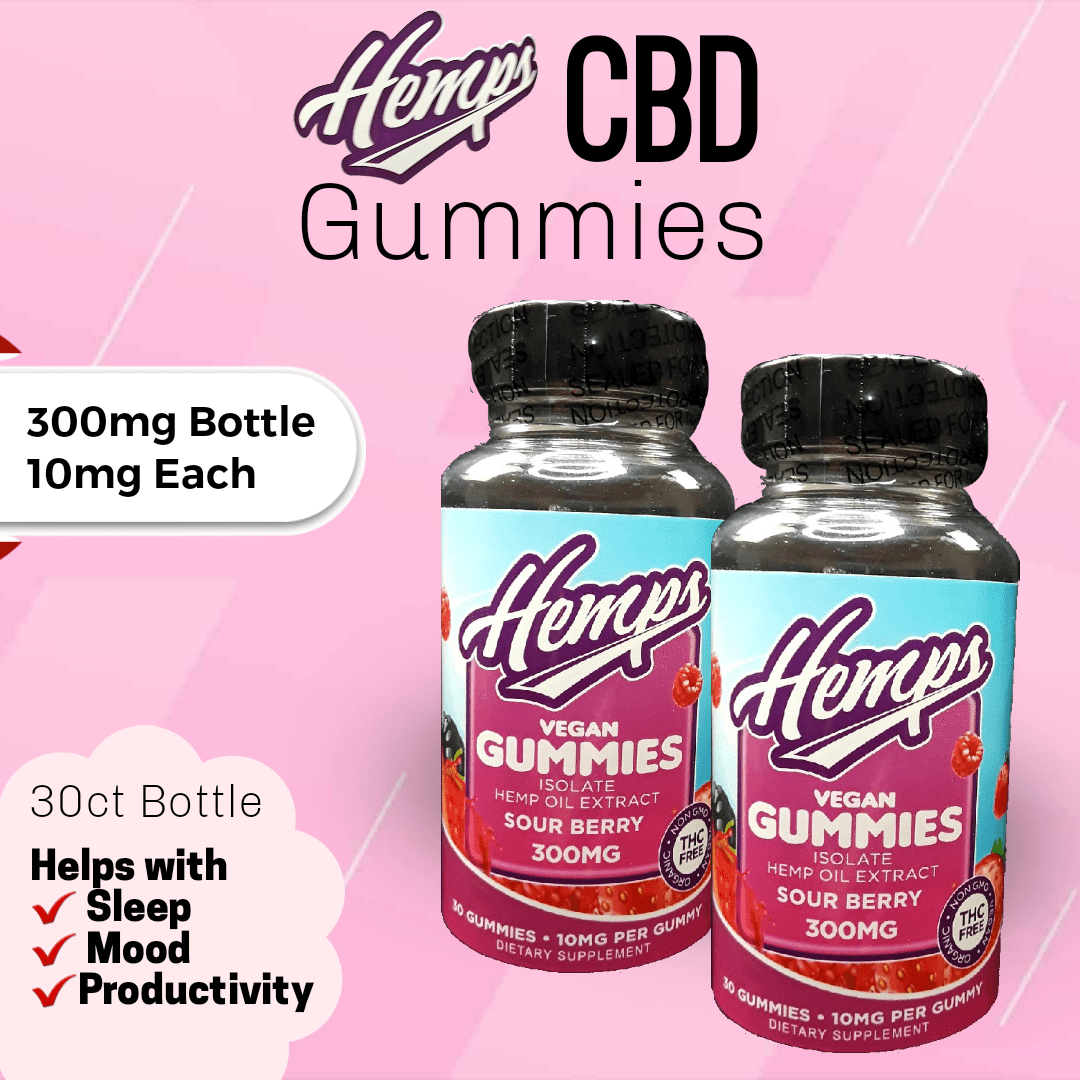 Supplement Facts:
Serving Size: 2 Gummies
Servings Per Container: 15
10mg Phyto Cannabinoid
Calories: 20
Total Carbs: 4g
Sugars: 4g
Total Fat: 0g
Sodium: 4mg
Available In 300mg Bottles & 750mg Bottles
Other Ingredients:
Tapioca Syrup
Purified Water
Sugar
Natural Fruit Flavor
Cocont Oil
Carrageenan
Lecithin
Pectin
Citric Acid
Sodium Citrate
Stevia Leaf Extract
Beta-Carotene
Carnauba Wax
Related Products: