The Marley Natural Small 2pc Grinder
Black Walnut Small 2pc Grinder features sustainably-sourced North American Black Walnut and high-grade, anodized aluminum components—in a travel-friendly design.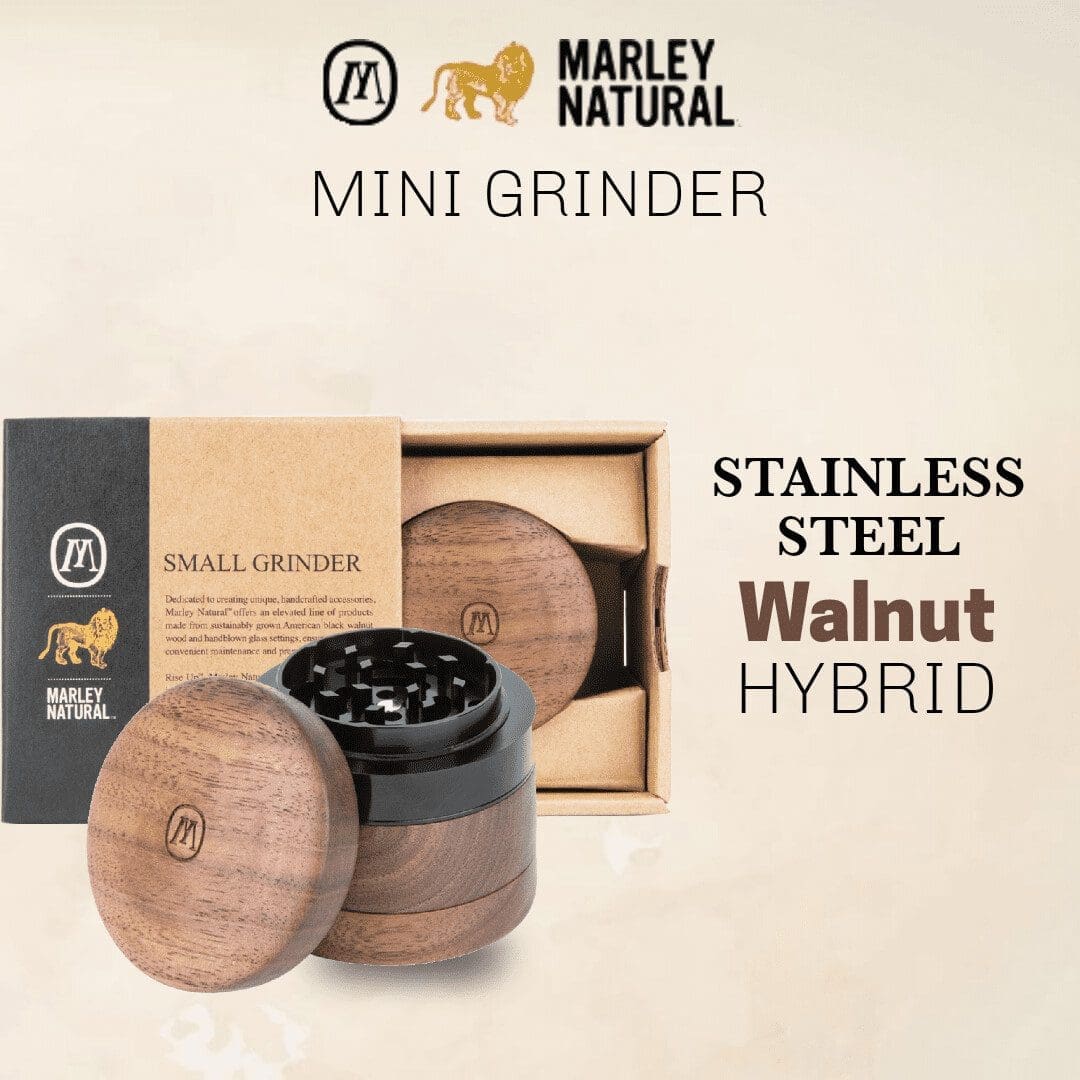 FEATURES
Travel-Friendly Design
2pc Grinder
Magnetic Top
32 Anodized Aluminum Blades
Sustainably-Sourced Black Walnut
Pollen Catcher With Removable Screen
Twist-Off Base
2.35" x 2.35"
The Info
Marley Naturals has always made high quality glass but they've been adding new stuff lately like these grinders, these beautifully made pieces are hard to pass up. Just like their bongs there's limited quantities so snag one today.
Related Products: