Stress Aid Ashwagandha Capsules
Ashwagandha root also known as Withania somnifera, known commonly as ashwagandha or winter cherry, is an annual evergreen shrub in the Solanaceae or nightshade family that grows in India, the Middle East, and parts of Africa.
Withania somnifera (Ashawagandha) is very revered herb of the Indian Ayurvedic system of medicine as a Rasayana (tonic). It is used for various kinds of disease processes and specially as a nervine tonic. Considering these facts many scientific studies were carried out and its adaptogenic / anti-stress activities were studied in detail.
Stress Aid Ashwagandha is a popular adaptogen with many health benefits.
Most people take ashwagandha as a capsule or powder that can be taken at any time of the day.
You may wish to incorporate it into your nightly routine to promote good sleep habits. Alternatively, you may find taking it in the morning suits your routine better.
Since ashwagandha takes time to work, you can take ashwagandha when it's most convenient for you. However, you may wish to take it with food or at night if you notice any stomach discomfort.
All in all, the best time to take ashwagandha is when you'll most consistently take it.
Stress aid Ashwagandha contains chemicals that might help calm the brain, reduce swelling, lower blood pressure, and alter the immune system. Since ashwagandha is traditionally used as an adaptogen, it is used for many conditions related to stress. Adaptogens are believed to help the body resist physical and mental stress. More information here
More details at National Institute of Health National Institute Of Health Study Of Ashwagandha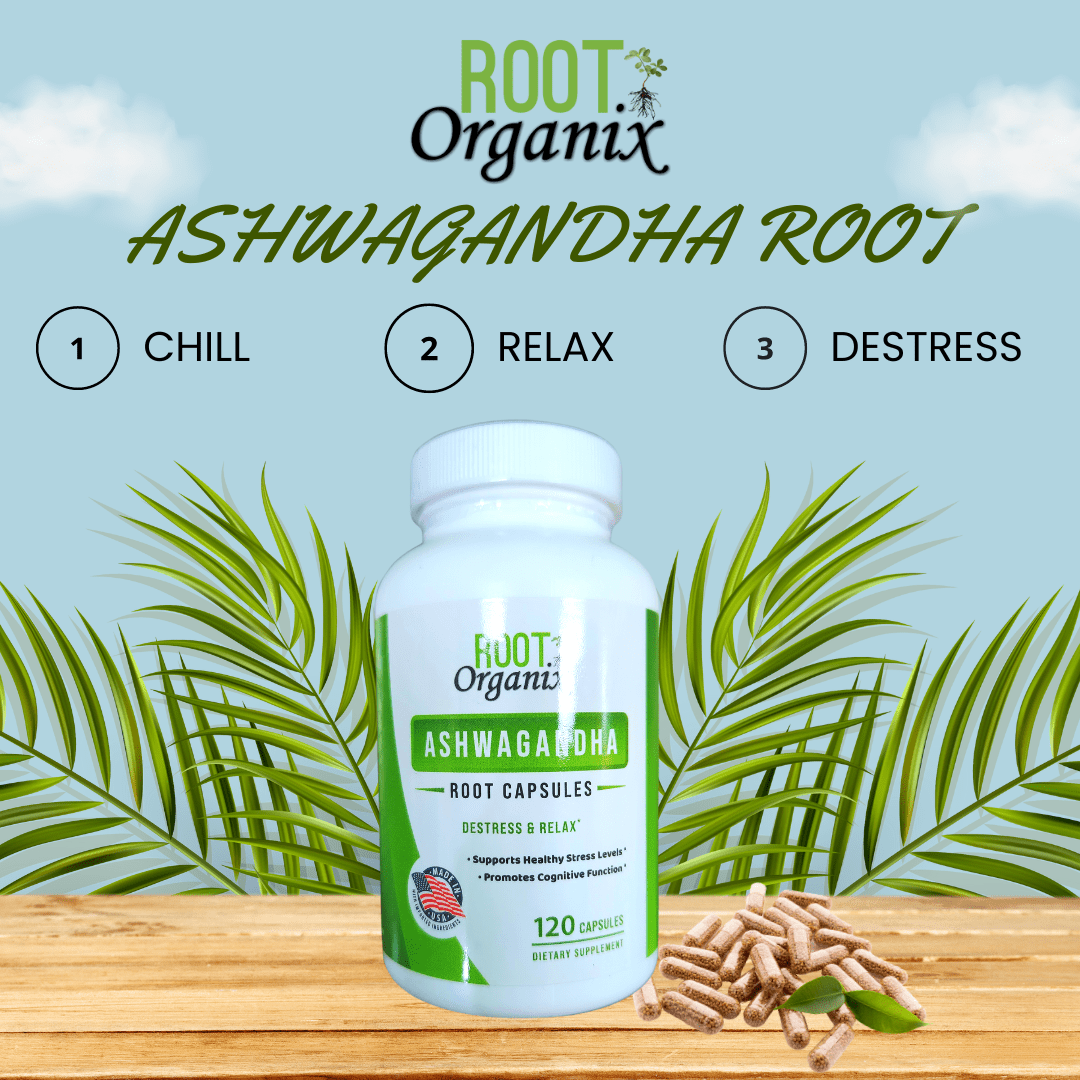 Ashwagandha has helped millions over the years while still remaining mostly unknown to the main stream. However as more study's show us it's benefits the more people are discovering it today. Stress is a killer in so many ways, your mood, energy, spirit and can effect your performance at work or in the relationships you engage in daily.
Considering herbal stress relieving supplements like this one an option but many people do not bother trying some of the most common ways of stress relief which also happen to be free.
Here is an idea for psychological and emotional well being long term. The way we tend to treat ourselves and sometimes each other is awful, we all tend to hold dark thoughts, anger or resentment towards ourselves or at circumstances etc. As these thoughts linger around in our mind it grows into a powerful energy of feelings and emotions. When your life's stress manifests in everyday life  you begin to feel the effects of that energy that once started from the mind.
My point is for long term mind, body and spirit health consider all your options including supplements like ashwagandha to help reduce your stress daily.
Other ways to reduce your stress:
Exercise
Walk Outdoors
Get Some Sunshine
Yoga Sessions To Help Alleviate Stress In Your Body
Meditation Sessions To Help Alleviate Stress Of Your Mind
Breathing Techniques
Finally Make Time For Yourself
All these are commonly spoken of to help reduce stress some I added myself from experience. Bottom line to maintain a life where you have a proper balance and disciplines over your daily stresses, one should adopt one or more options while using an herbal supplement like Ashwagandha to help reduce stress.
Supplement Facts:
NON-GMO
Vegan
Organic Ashwagandha Root Powder 1.2g
Black Pepper Fruit Powder 10mg
Hypromellose (Capsule)
Microcrystalline Cellulose
Magnesium Stearate
Serving Size 2 Capsules
Serving Per Bottle 60
Related Articles:
Related Products: