Classic Volcano Vape w/ Easy Valve
The Classic Volcano from Storz & Bickel is considered the latest progression in the field of vaporizer science, only rivaled by its big brother – the volcano digit. Having been on the market for almost a decade without any major redesign you can be certain that the German technicians made it perfect from the start and they have the customer reviews to prove it.
With an extremely accurate temperate control system you can control both the aroma and density of the produced vapor. Since the Volcano Classic uses the forced air method it can effectively disperse the aromas in your aromatherapy blends without burning. The vapor can be stored in the balloon for up to 8 hours in case you get caught up in something or just want to save it for later use.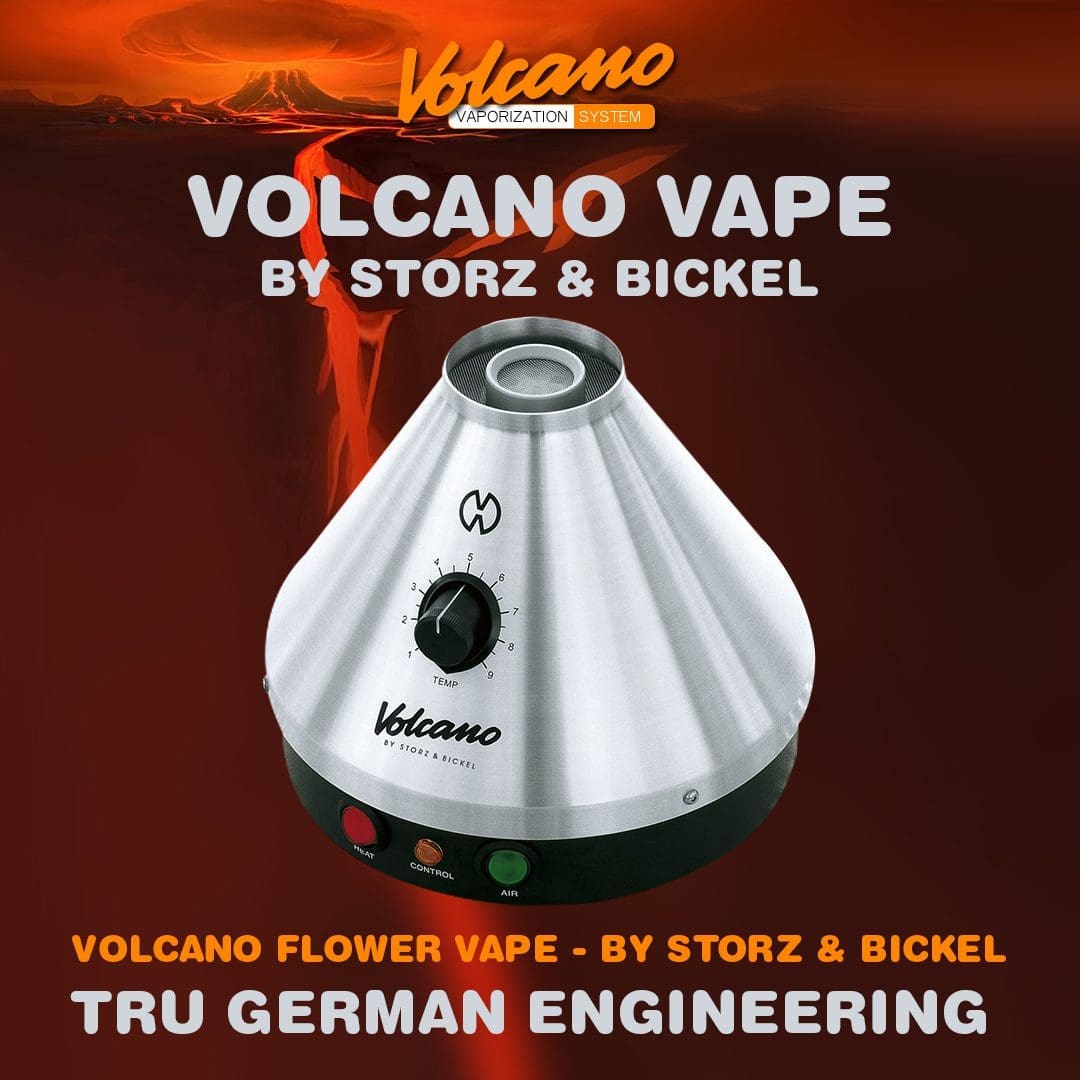 Comfort
The extraordinary patented VOLCANO System technology delivers an air enriched feeling with aromas into a balloon through a valve. The generated vapor will be entirely amassed inside the balloon. After the filling, the valve balloon it can be totally unattached and removed from the vaporizer. The content material can be dispensed at ease, independently from the vaporization procedure making it both convenient and comfortable.
Warranty
The Volcano Classic comes with a three year manufacturer's warranty, restricted to normal us
Related Articles:
Related Products: