Smok Nord Coils Pack 0.6ohm
Elevate Your Vaping Game with Smok Nord Vape Coils
Are you ready to experience vaping at its finest? Look no further! Smok Nord Vape Coils are the key to unlocking a world of flavor, satisfaction, and performance. With an array of advantages designed to enhance your vaping experience, these coils are a game-changer in the world of e-cigarettes.
Product Description:
Available In 0.6ohm Only At This Time
5 Coils Per Pack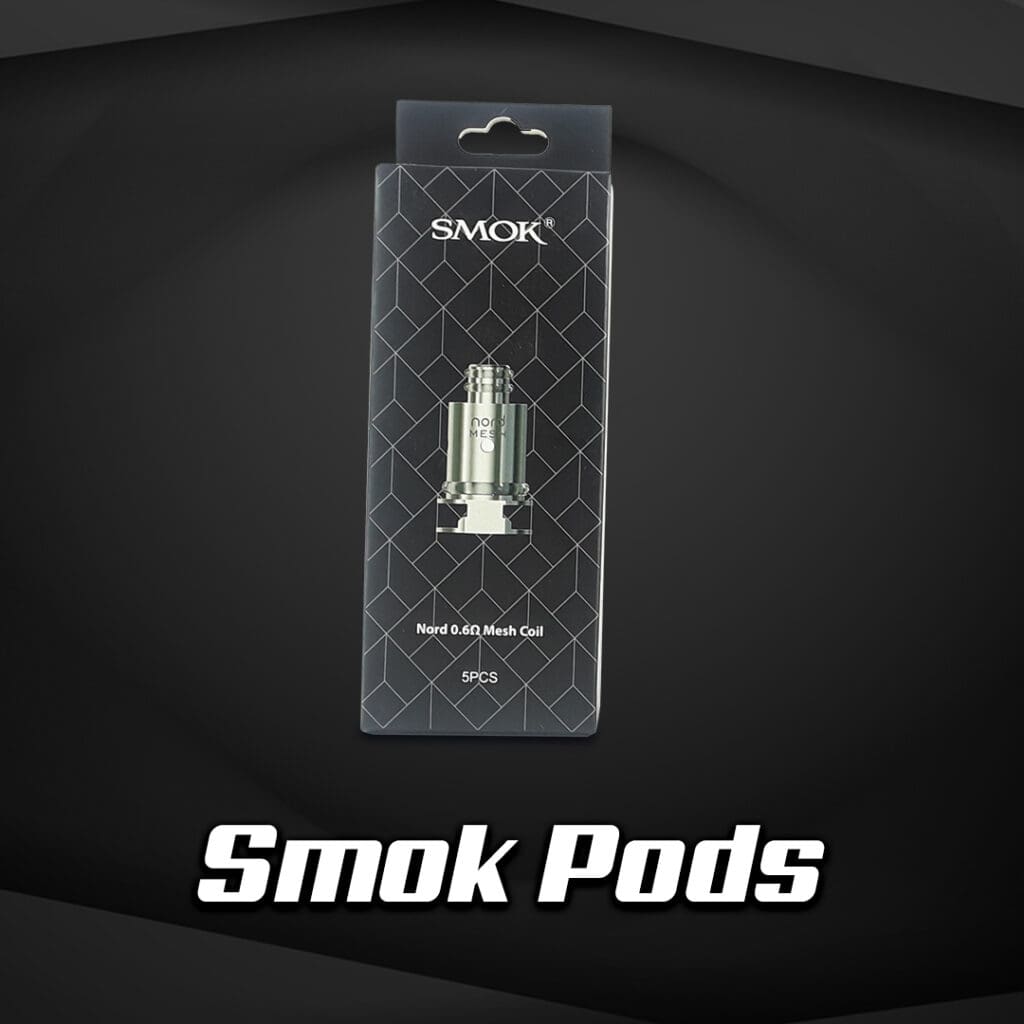 Pros:
Outstanding Flavor Production: Smok Nord Vape Coils are renowned for their ability to deliver rich, intense flavors that truly elevate your vaping experience. Say goodbye to dull, muted tastes and hello to a flavor explosion in every puff.
Diverse Coil Options: Smok offers a variety of coil options to suit every vaper's preferences. Whether you're a fan of Direct-to-Lung (DTL) or Mouth-to-Lung (MTL) vaping, there's a Smok Nord coil for you.
Long-Lasting Durability: These coils are built to last. With high-quality materials and precision engineering, you can count on them to provide a consistent and reliable performance, ensuring your coils stand the test of time.
Effortless Installation: Changing your coils is a breeze. Smok Nord Coils are designed for quick and straightforward installation, so you can get back to vaping with minimal downtime.
Cons:
Coil Lifespan: While Smok Nord Vape Coils are durable, they are not invincible. Depending on usage, you may need to replace them every 1-2 weeks, which is a regular maintenance task.
Compatibility Limitations: Smok Nord coils are designed specifically for Smok Nord devices. While this offers a great experience if you own a Nord, it may limit your options if you prefer to use different devices.
Elevate your vaping experience and savor every flavor with Smok Nord Vape Coils. Whether you're a cloud chaser or a flavor connoisseur, these coils offer the performance and options you need to take your vaping game to the next level. Choose quality, choose Smok!
What is the difference between Direct-to-Lung (DTL) and Mouth-to-Lung (MTL) coils?
DTL coils are designed for inhaling directly into the lungs and offer more significant vapor production. MTL coils are for those who prefer a tighter draw and a sensation more akin to smoking a traditional cigarette.
How do I know when it's time to replace my Smok Nord Vape Coil?
It's time to replace your coil when you notice a decrease in flavor quality, increased burnt taste, or a drop in vapor production. Regular maintenance and cleaning can help prolong the life of your coils.
Can I use Smok Nord Coils in devices other than Smok Nord?
While it's not recommended, some coils may be compatible with other devices. However, for the best performance, it's advised to use Smok Nord Coils with Smok Nord devices to ensure an optimal vaping experience.
Which Smok Nord Vape Coil is right for me?
The right coil for you depends on your vaping style. If you prefer larger clouds and a DTL experience, go for a sub-ohm coil. For a tighter draw and MTL experience, select a coil with a higher resistance.