710 Life Evolution Portable Enail
Introducing the 710 Life Intelligent E-Rig Enjoy The Perfect Dab Every Time, The Evolution is the most awarded e-rig in the industry and now wireless.
BEST EXPERIENCE GUARANTEED!
Quality and perfection takes time, we are happy to introduce our portable enail The Evolution. The 710 Life Evolution is a perfect vaping experience.
Unlocking the true power of the finest concentrates and providing the cleanest expression of flavor possible without sacrificing flavor or vapor size. Leaving you with powerful effects and flavor you demand.
Our Induction heating technology is like no other, utilizing a quartz nail to bring powerful flavor filled vapes every time in any environment or situation guaranteed. Our powerful sleek design delivers you a 100% true accurate enail.
Whats Inside:
Evolution Rig
Glass Bubbler
2 Quartz Dishes
1 Atomizer
1 Carb Cap
1 Hard Shell Carrying Case
Features
Choose From Multiple Temps
Glass Portion Is Standard And Can Take Any Other Major Brand Of Glass Replacements
High Quality Quartz Dishes
Long Lasting Atomizer Up To 600 Dabs
Smart Functionality Features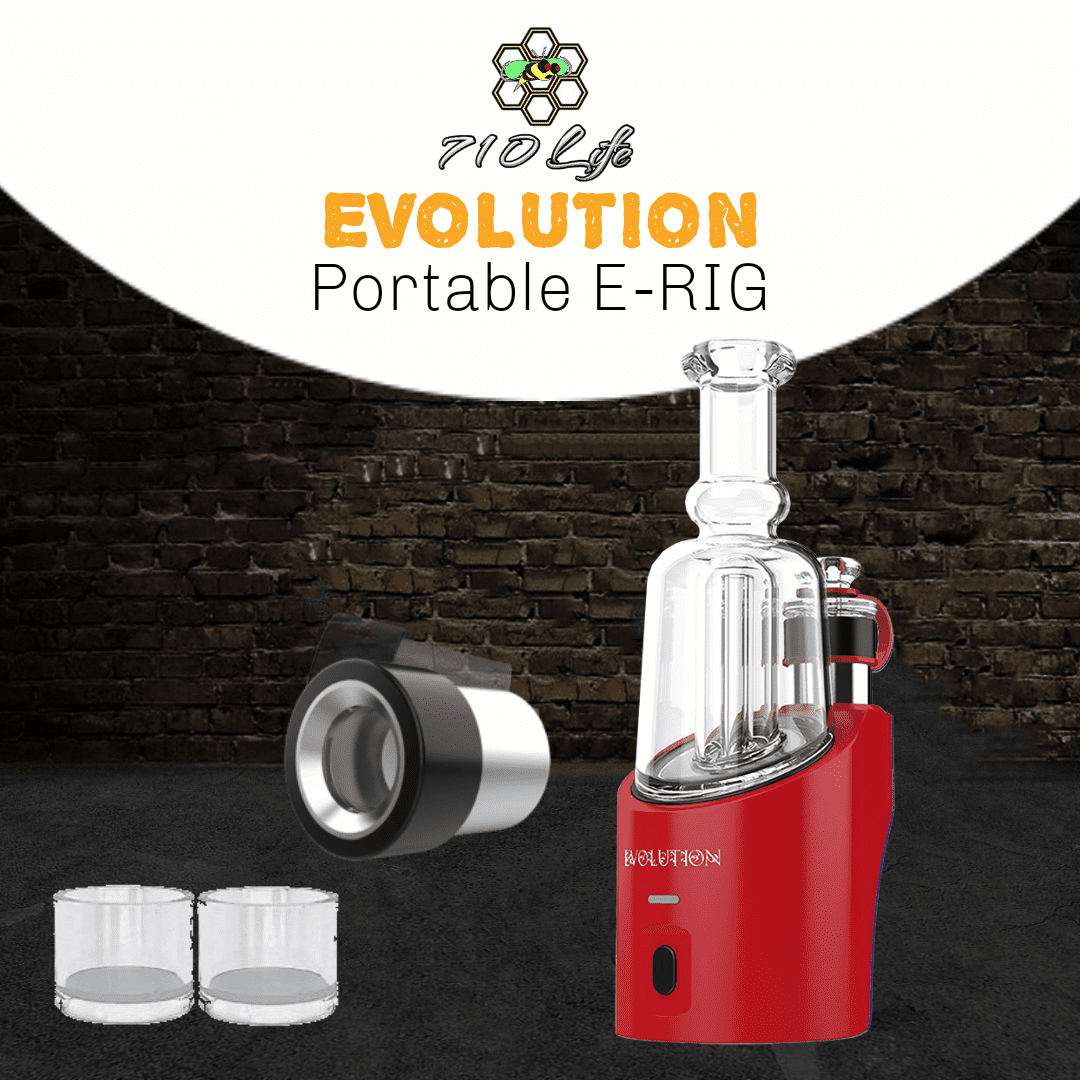 Related Products: