710 Life Enail
Tired of torching your nail? What about accidental burns?
Well this is one of the best desktop enails and has been for years now. Not only will it do away with the torch, butane refills and constant mishaps but it'll enhance your dabbing experience to a whole new level with carefully engineered specifications the 710 Enail holds it's temp dab after dab with zero interruptions.
Why 710 Life Enails?
How about because it's one of the few to have won Cannabis Awards over the years. Hard to win just one award but two or three… The 710 Enail is a legend treat yourself with this bad boy today orders ship daily with a tracking number emailed over same day.
In The Box:
710 Life Enail And Power Cable
XLR Cable With Heating Coils
Carb Cap/Tool
Additional Accessories
Waterpipe Not Included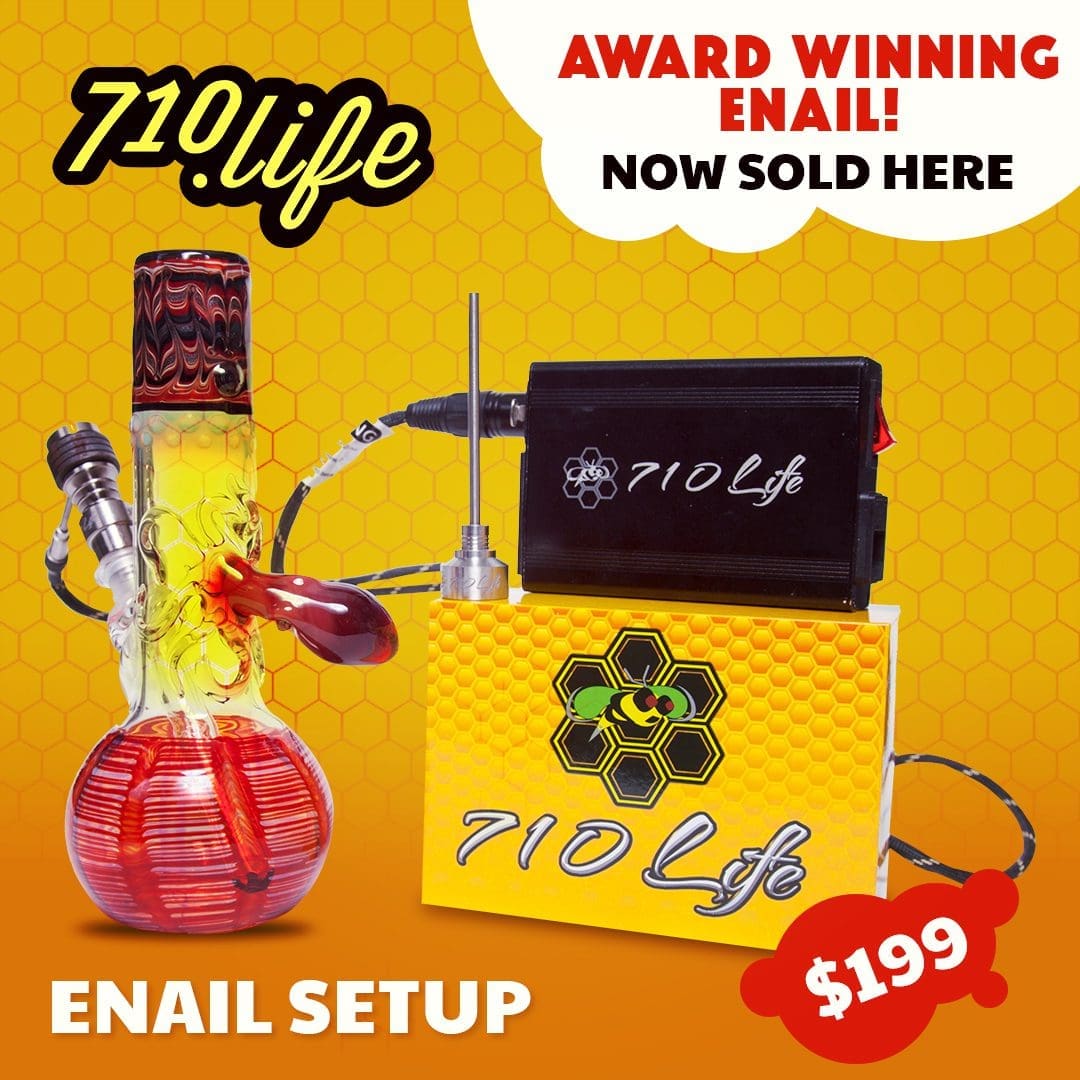 Related Products: