Pax Plus Vape Dual Use
If you're looking for a versatile and powerful vaping device, the Pax Plus vape is the perfect choice. With its advanced features and sleek design, this amazing device allows you to enjoy the benefits of vaping both dry herbs and concentrates with ease.
Features
Lightweight & Pocket Sized
Dual-Use For Flower & Concentrates
One-Button Interface
Standard & Half-Pack Oven Lids
2+ Hours Battery Life
New Oven Design
Magnetic Lid
Featuring a powerful battery and advanced heating technology, the Pax Plus Dual Use Vape is designed to deliver smooth and satisfying hits every time. Its easy-to-use interface allows you to customize your vaping experience to your exact preferences, while its compact size makes it easy to take with you wherever you go.
But that's not all that sets the Pax Plus Dual Use Vape apart. This amazing device also features a sleek and stylish design that's sure to turn heads. With its durable construction and high-quality materials, you can be confident that your Pax Plus Dual Use Vape will stand up to the rigors of daily use.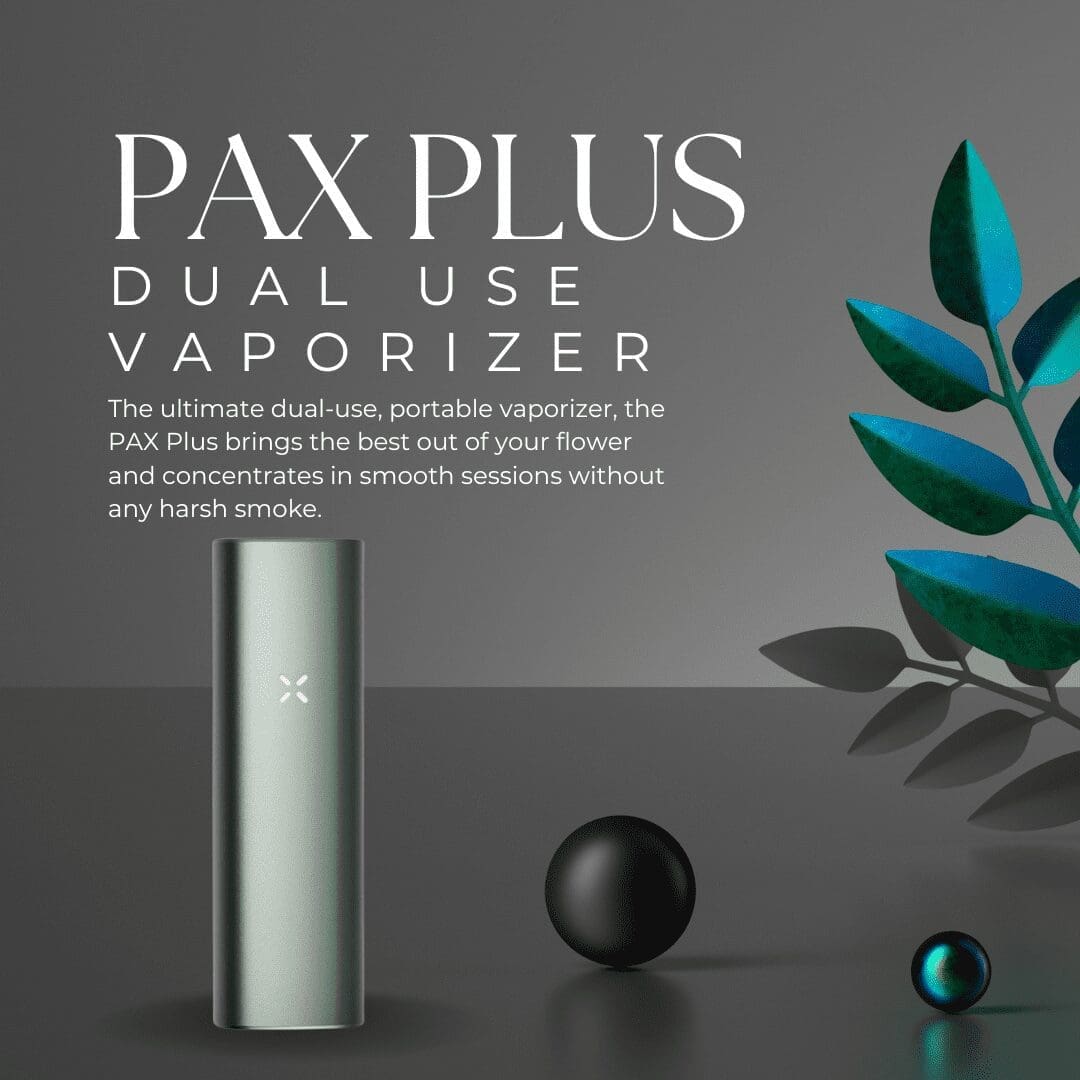 So if you're looking for a high-quality vaping device that's both versatile and powerful, look no further than the Pax Plus Dual Use Vape. With its advanced features, sleek design, and powerful performance, it's the perfect choice for anyone who wants to enjoy the benefits of vaping in style.
The Ultimate Dual-Use Portable Vaporizer
the PAX Plus vape brings the best out of your flower and concentrates in smooth sessions without any harsh smoke. The newly designed oven allows for adjustable standard and half-pack sessions. An easy one-button interface allows new experience modes: stealth, efficiency, flavor, and boost, all that heat and never burn material. The new 3D oven screen allows for easy removal and the multi-tool and included brush make cleaning the Plus a breeze.
Related Products: