ADDY Focus And Energy Capsules 15ct
Discover a whole new way to boost energy and enhance your focus. Get through those tough days where attention to detail really matters. This isn't the typical energy supplement, most use caffeine or sugar to temporarily increase your energy levels but what happens next everyone knows all too well. The crash that leaves you fatigued, burned out and just done for the day.
The natural ingredients found in Addy are well known worldwide for their powerful cognitive enhancing properties. Combined with some other natural ingredients you'll find the unmatched energy levels you've been seeking and ofcourse without the crash.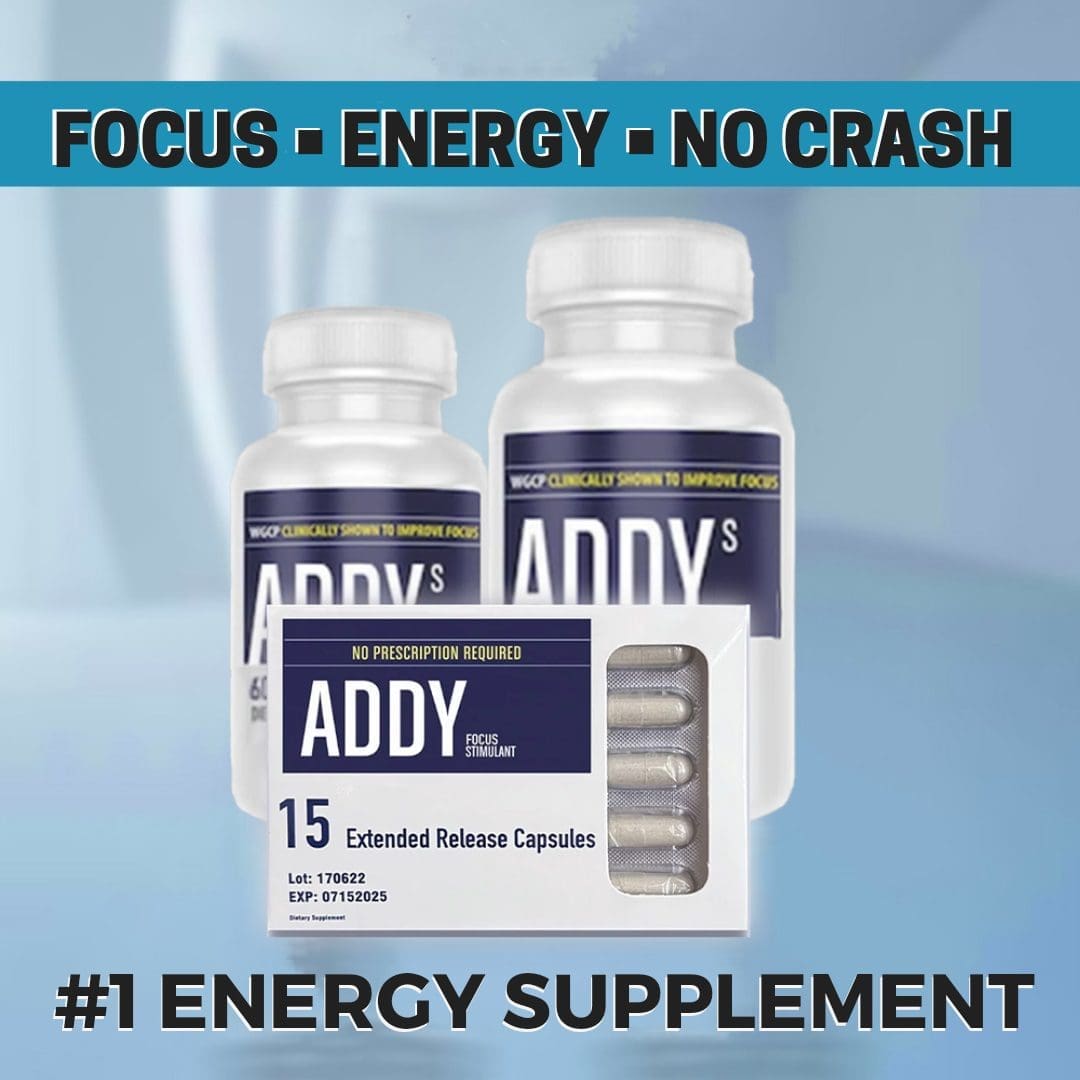 WGCP is a plant based stimulant clinically tested by the world renowned Cleveland Clinic. A two capsule serving of WGCP showed significant increases in focus, concentration, mental clarity and ability to stay on task for prolonged periods of time. No adverse side effects were reported during the trials. Addy contains two additional brain ingredients that were not part of the study. If you are sensitive to stimulants consider reducing the dose to one capsule.
Ingredients List:
Proprietary Blend 1602mg
WGCP for increased energy (slow release and longer lasting energy)
AMLA (helps reduce the risk of chronic health conditions like heart disease, diabetes, and cancer)
Brahmi (used for Alzheimer's disease, improving memory, anxiety, attention deficit-hyperactivity disorder)
Related Products: