100mg Kratom Extract Tabs
Kratom extract is an enhancement to the strength of kratom whether that is in capsules or in liquids the purpose is to create something potent. These 100mg kratom extract tabs are small in size but pack a punch, formulated and pressed into tabs using 45% alkaloid concentrated kratom. Using the most advanced technology we have created a tablet that delivers on multiple levels.
Some use the 100mg kratom extract tabs for pain some use it for the extra kick in the ass they need to get going in the morning. Whatever you need it for discover the benefits of kratom extracts now. Use responsibly anything enhanced should be used in moderation.
Product Details:
Pressed Tablets
5ct, 10ct or 20ct Per Bottle
45% Mitragyna Concentration
100mg Per Tab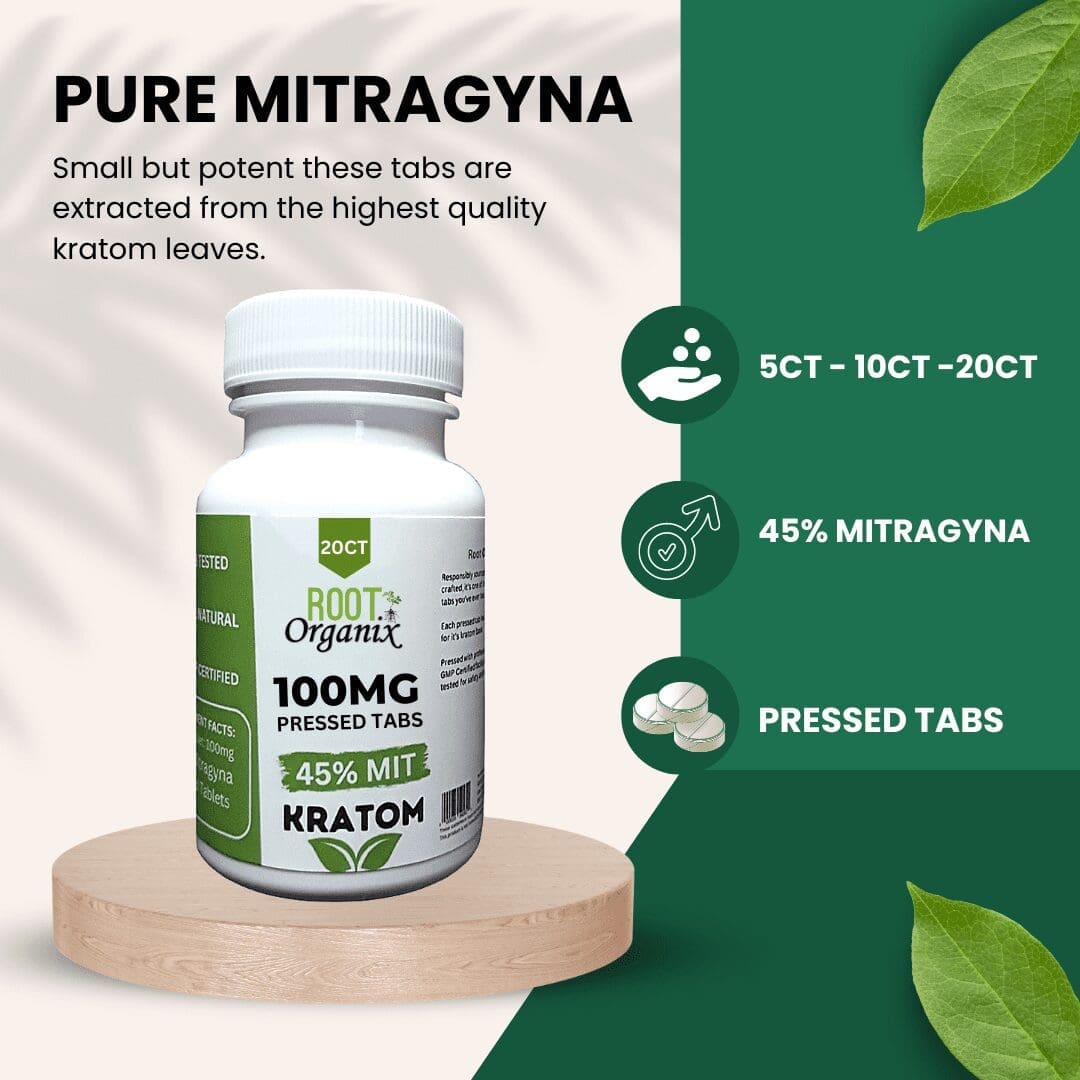 Learn More About Kratom
Kratom is a South East Asian tree, it's leaves have been used medicinally for ages and now it has made it to the west. The leaves which are alkaloid dense are crushed and used for tea. It's medicinal properties have only recently been discovered and announced by the medical community. It now offers hope to millions of Americans who suffer from chronic debilitating pain, stress, anxiety or all of the above for some.
Try These 100mg Kratom Extract Tabs Today!
Related Products: