Higher Standards Mini Beaker
The Heavy Duty Higher Standards Mini Beaker delivers the same power and performance as the classic Higher Standards Heavy Duty Beaker, but in a compact, portable design. Measuring only eight inches tall, this USA-made piece is handcrafted from premium borosilicate glass—providing durability, heat resistance, and optimal flavor transfer.
More Info
The Higher Standards Mini Beaker sports a removable Mini Glass Downstem with 6 slits, cleaning and cooling draws to perfection. In addition to a removable Glass Bowl, this dual-use water pipe is equipped with a 45-Degree Quartz Banger, a Carb Cap, and a Large Tool to accommodate concentrate consumption.
The Heavy Duty Mini Beaker is also designed with a comfortable, fat-lipped mouthpiece and an ice pinch that enables you to further cool draws. This miniature water pipe can be easily disassembled for cleaning, and is packaged in a sleek, reusable case.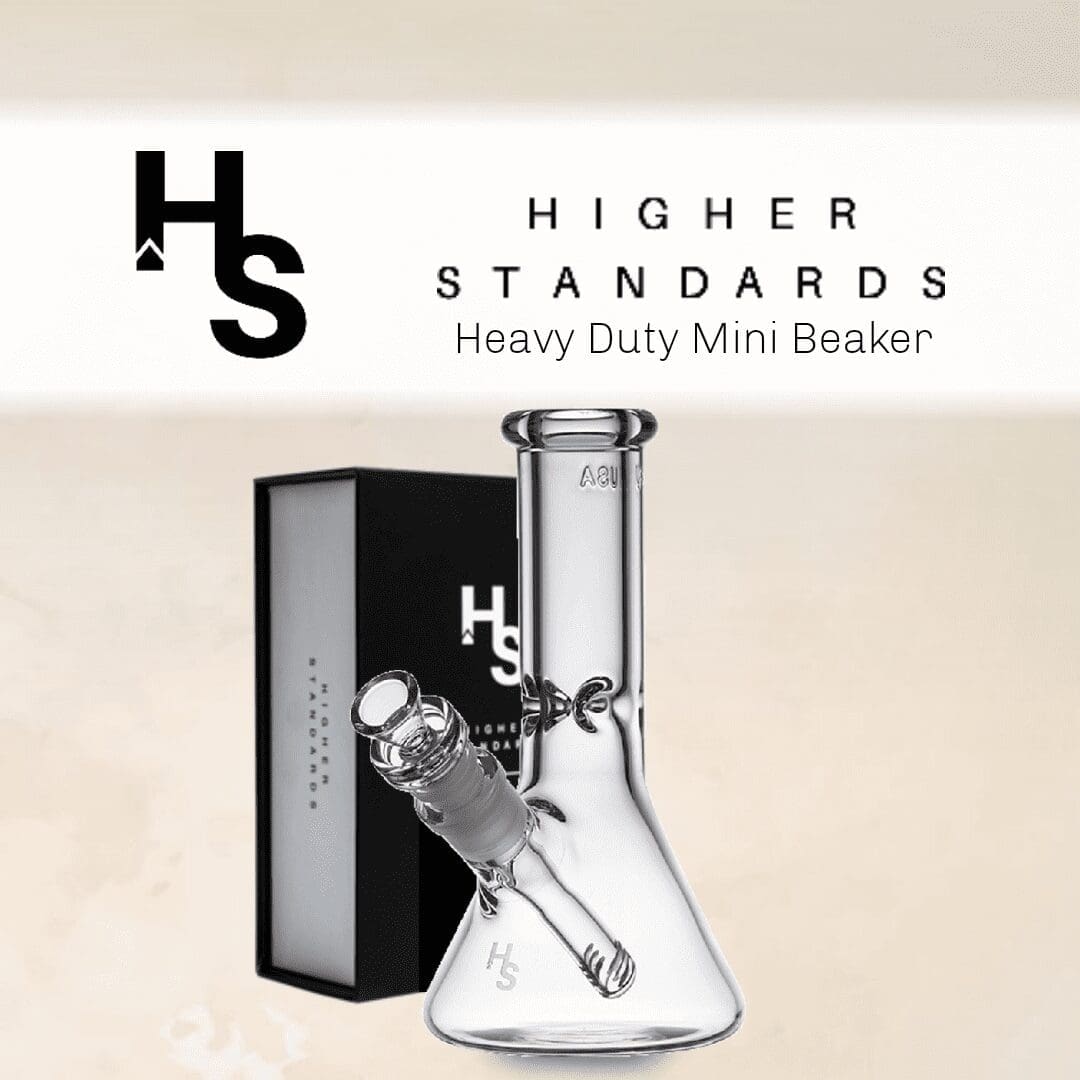 FEATURES
8" H
Dual Use
45° Quartz Banger, Carb Cap, & Large Tool
Removable, Mini Glass Downstem
6-Slit Diffusion
Handcrafted Medical-Grade Borosilicate Glass
7 mm Thick
Ground Glass Connection
Fat-Lipped Mouthpiece
Ice Pinch
Includes Mini Ice Mold
Made In The USA
Packaged In A Sleek Collector's Case
Related Products: