HoneyRose Herbal Cigarettes
Discover these all natural smooth herbal smokes commonly used by millions across the globe from pleasure or leisure to onset for movies and television. It's flavors delicious and iconic known to be one of the best in herbal smokes you may just like it more than tobacco.
Use it to quit smoking tobacco, HoneyRose Herbal Smokes are nicotine free and have helped many people stop smoking.
Product Details:
20ct Per Pack Of Herbal Cigarettes
Flavored or Non-flavored options
100% All Natural Ingredients
Always Nicotine Free
Flavor Options:
Strawberry
Cherry
Vanilla
Chocolate
Non-Flavored (White Pack)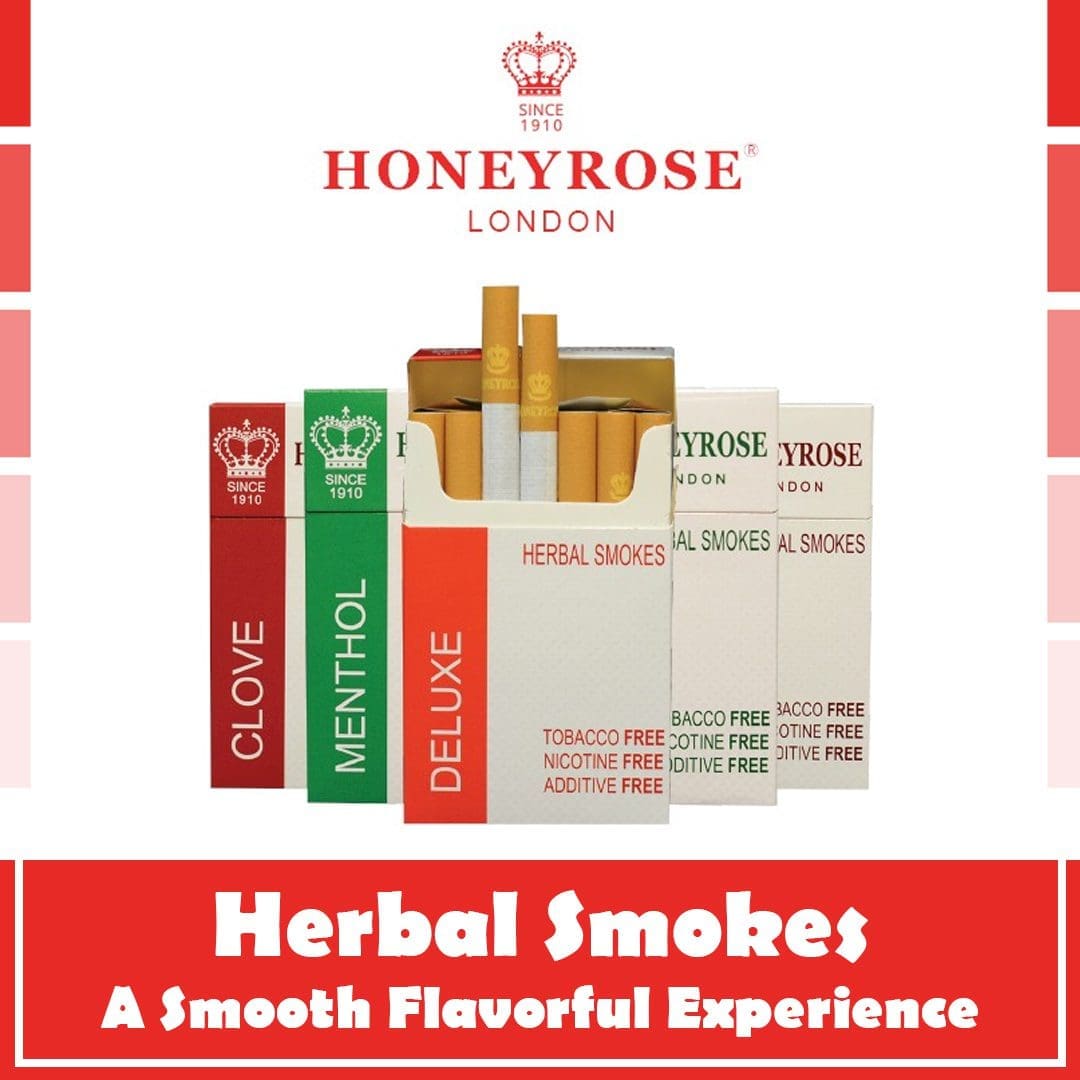 1: The Natural Ingredients
Honeyrose herbal cigarettes are made from natural ingredients such as marshmallow leaves, rose petals, and honey. These ingredients work together to create a smooth and satisfying smoking experience without the harmful toxins found in traditional cigarettes. With Honeyrose herbal cigarettes, you can indulge in the pleasure of smoking without compromising your health.
2: The Benefits
Herbal Cigarettes Herbal cigarettes have several benefits over traditional cigarettes. For starters, they are nicotine-free, which means they are not addictive. Additionally, they do not contain tar, carbon monoxide, or any other harmful chemicals found in tobacco cigarettes. As a result, they are less damaging to your health and the environment. With Honeyrose herbal cigarettes, you can enjoy a healthier smoking experience without sacrificing flavor or satisfaction.
3: The Taste and Flavor
Honeyrose herbal cigarettes are available in a variety of flavors, including menthol, vanilla, and strawberry. The natural ingredients used in these cigarettes give them a unique and distinct taste that is both refreshing and enjoyable. The flavors are not overpowering, and they do not leave an aftertaste like traditional cigarettes. With Honeyrose herbal cigarettes, you can enjoy the taste of smoking without any of the negative side effects.
Related Products: