Quick Fix Plus 6.3 Synthetic Urine
BEST STUFF AROUND (GOOGLE IT)
This kit includes everything you need with just a few things to keep in mind you'll be set to achieve your desired results. It's been one of the longest best selling kits here at the shop going on 10 years. I trust no other brand. Here are some tips to follow before purchasing your next quick fix kit,
Be sure it's formula 6.3 don't be afraid to ask and confirm it in person or by phone
always give your self ample time to prep the kit preferably a few hours or more (Recommended)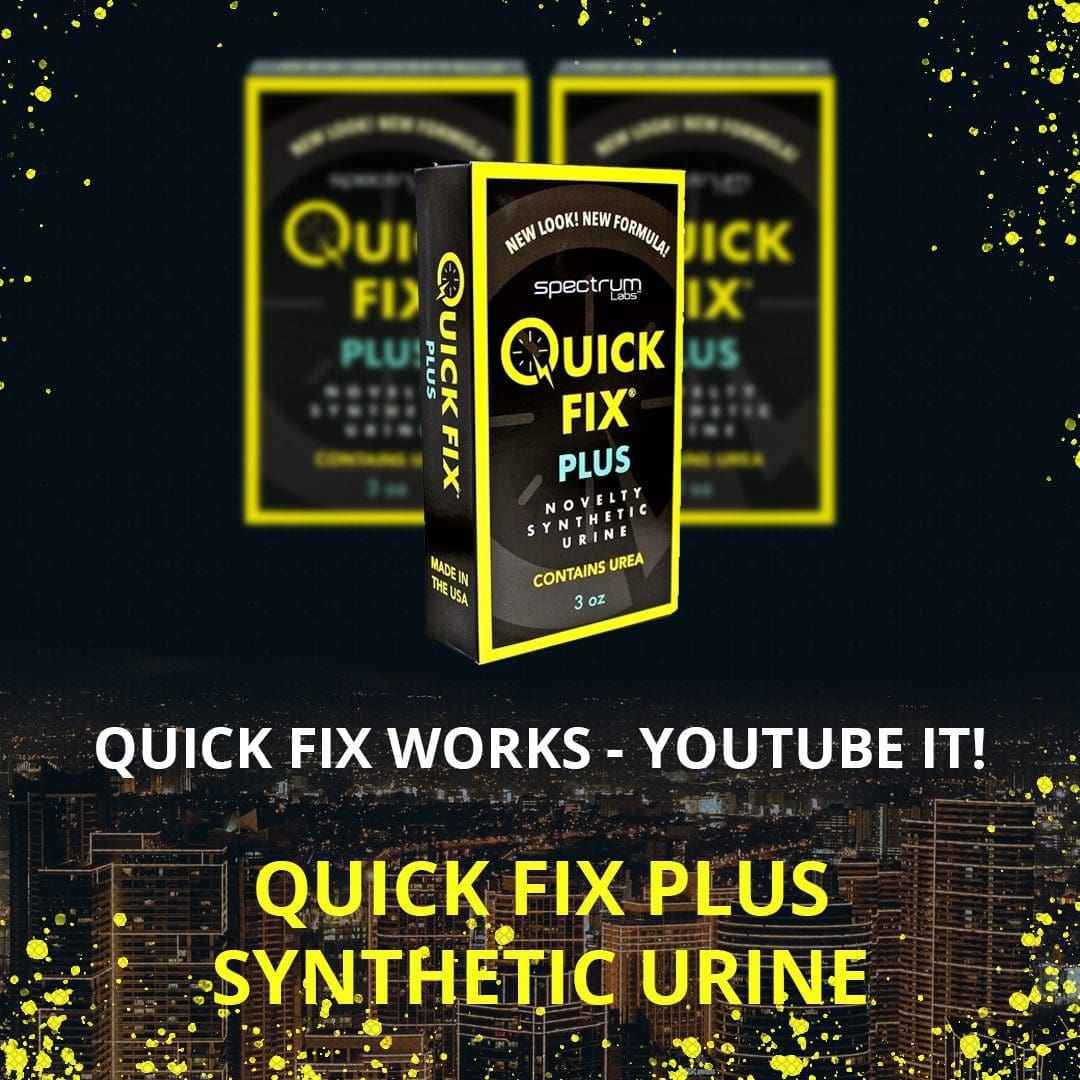 Includes The Following
Detailed Instructions (Which I Highly Recommend You Follow)
Bottle With Sample
Temp Strip (Attached to bottle)
Heating Pad (Includes Instructions On Back)
Squirt Nozzle
Rubber Band
Related Products:
Does Quick Fix Plus Work?
It does work, with the constant evolving formula you can always trust Quick Fix Plus Synthetic urine to get the job done regardless of industry standards.
How Does Quick Fix Work?
The formula is well made and uses natural compounds normally found in male or female samples. Combined with an absolutely clean liquid it always passes with flying colors.
Can I Use An Older Formula?
You can but you shouldn't, if the retailer is selling an older formula it's best to avoid this and search for formula 6.3 which is the most recent. Considering how people use these kits the circumstances are usually serious so do yourself a favor and avoid any formulas below 6.3.
Is It Simple To Prepare?
This has got to be one of the simplest kits to prep and it includes a single paragraph of instructions in the box to help you along.
How Fast Can Quick Fix Plus Be Ready For Action?
It can be ready in under an hour if some criteria are met. However if you've ever spoken to me or received my guidance I'll always recommend you know in advance time and place, always use a microwave and give yourself a minimum of two whole hours to prep everything comfortably so your not stumbling around trying to figure things out in a short window of time. Also practice, read the instructions three to five times before actually following through with the process.