OPMS Cats Claw Capsules 30ct
Cat's claw is a popular herbal supplement derived from a tropical vine. It allegedly helps fight a range of ailments, including infections, cancer, arthritis, and Alzheimer's disease.
What Is Cats Claw
Cat's claw (Uncaria tomentosa) is a tropical vine which can grow up to 98 feet (30 meters) tall. Its name comes from its hooked thorns, which resemble the claws of a cat.
It is found mainly in the Amazon rainforest and in other tropical areas of South and Central America.
The two most common varieties are Uncaria tomentosa and Uncaria guianensis. The former is the type often used in supplements in the United States.
The bark and root have been used for centuries in South America as a traditional medicine for many conditions, such as inflammation, cancer, and infections.
Cat's claw supplements can be taken as a liquid extract, capsule, powder, or tea.
May Boost Your Immune System
Cat's claw may support your immune system, possibly helping fight infections more effectively. Cat's claw seems to work both by boosting your immune response and calming an overactive immune system.
May Relieve Symptoms of Osteoarthritis
Osteoarthritis is the most common joint condition in the United States, causing painful and stiff joints. Scientists believe that cat's claw may ease osteoarthritis symptoms.
May Relieve Symptoms of Rheumatoid Arthritis
Rheumatoid arthritis is a long-term autoimmune condition that causes warm, swollen, painful joints. It is increasing in prevalence in the United States, where it affects more than 1.28 million adults. Some studies suggest that cat's claw can help relieve its symptoms.
Cats Claw may help to boost your immune response and reduce your arthritis symptoms because of it's anti-inflammatory properties.
Supplement Facts:
Cats Claw Inner Bark 1500mg
Serving Size: 3 Capsules
Total Carbohydrates Less Than 2g
Dietary Fiber Less Than 2g
30 Capsules Per Pack
15g Total
Approximately 10 Servings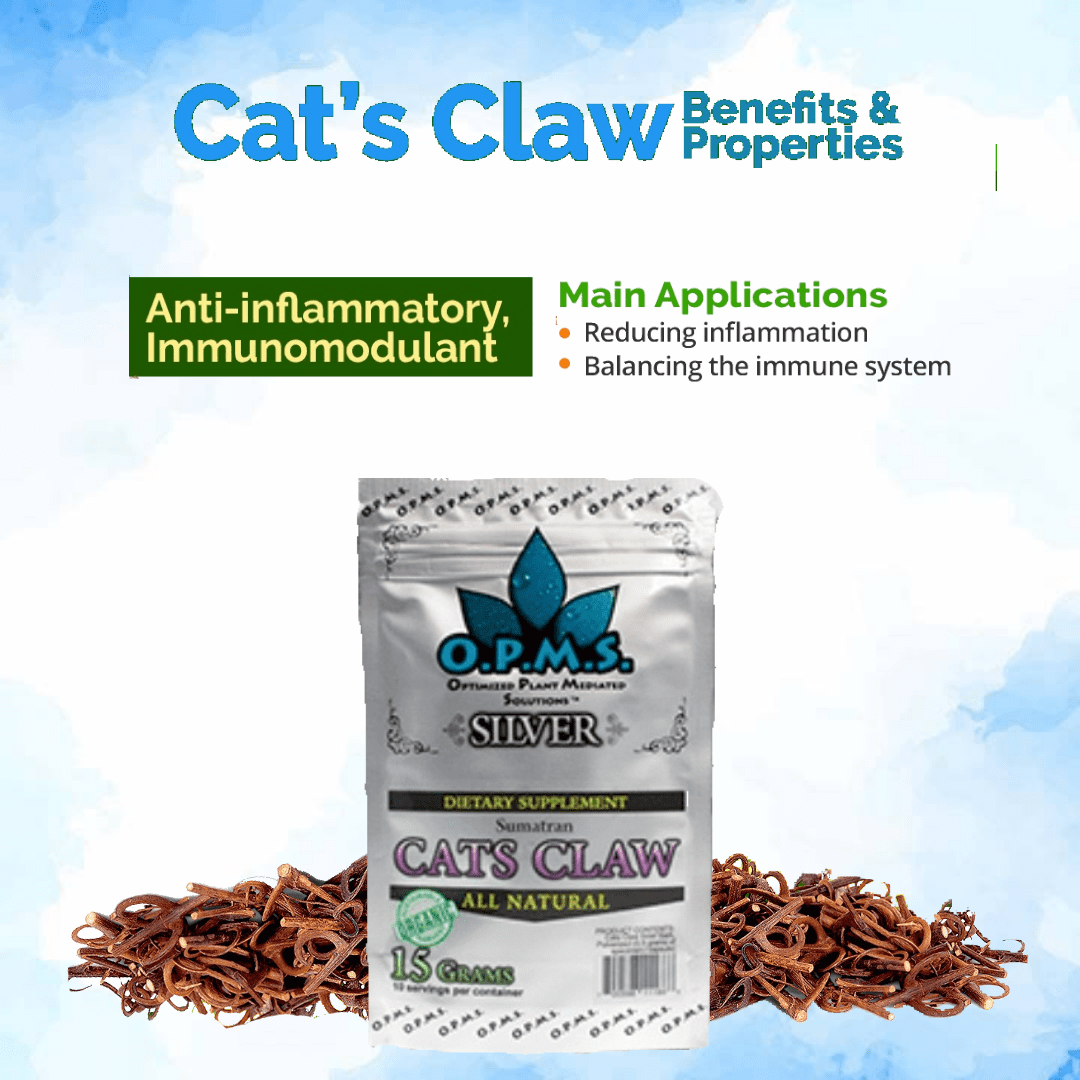 Other ingredients: Magnesium Stearate, Cellulose
Related Products: