CBDfx Mens Multi Vitamin GUMMIES 200mg
Perfect for those looking for more from their multivitamin. Loaded with all of the vitamins and minerals you expect from a multivitamin—including vitamins A, C, D3, E, B Complex, Pantothenic Acid, Choline and Zinc—plus hemp extract.
Pure, Lab Tested Hemp Multivitamin For Men
CBDfx Men's Multivitamin Gummies are the ultimate source of high-quality, organically grown hemp extract and a collection of other essential ingredients, including vitamins A & C and biotin. These gummies offer the best of both worlds, packing each gummy with 25mg of hemp extract and multivitamin goodness that you can enjoy throughout the course of your day!
Every bottle of men's multivitamin gummies has been rigorously lab tested by an independent third party to ensure that you're getting the purest, highest quality product imaginable, each and every time. Additionally, the hemp extracts that these multivitamin gummies contain have been treated with the utmost care from beginning to end, guaranteeing that the hemp extract has never interacted with pesticides or other dangerous chemicals.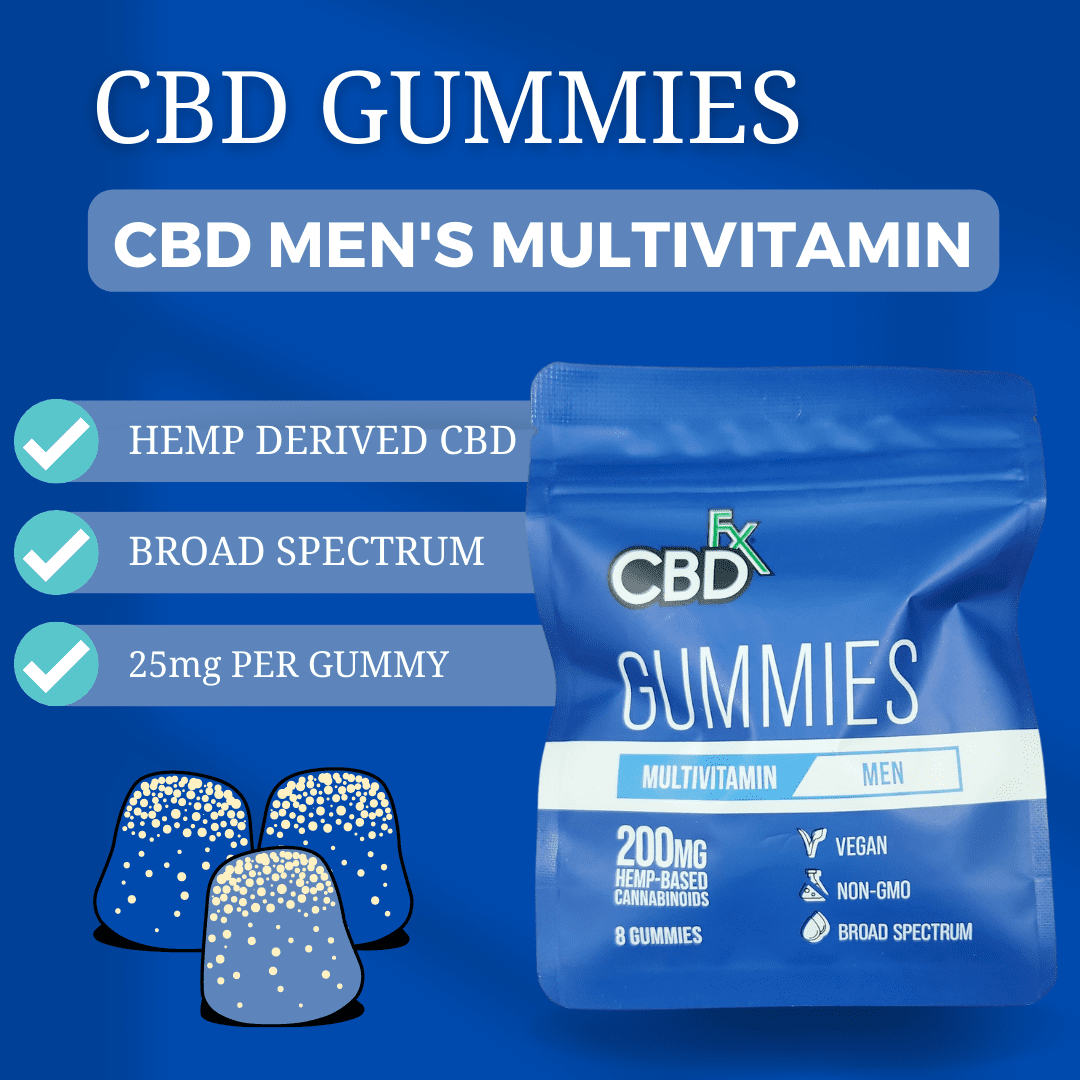 CBDfx Mens Multi vitamin Gummies And It's Effects
With CBDfx Multivitamin Gummies, effects are provided by the host of beneficial vitamins and other ingredients that support the hemp extract. Vitamins A, C and E are a few of the various vitamins present in these gummies, which support a healthy immune system, reduce inflammation and maintain several other bodily functions, such as bone strength.
Biotin and pantothenic acid are also found within the gummies, two essential vitamins that help your body convert food into energy. Additionally, biotin supports greater hair and skin health, while pantothenic acid plays a crucial role in creating red blood cells for your body and keeps your digestive tract healthy. Several other vitamins and beneficial compounds can also be found in each gummy, giving you something to look forward to with each bite!
CBDfx Mens Multi Vitamin Gummies
You won't find any other product quite like the men's multivitamin gummies sold here at CBDfx. The combination of extract quality, vitamin quantity and accessibility is certainly something worth noting. With this product, you get to experience all the benefits of a regular multivitamin gummy with the addition of premium, organic hemp extract cultivated right here in the US. It's safe to say that these are some of the best multivitamin gummies that you'll ever find!
Discover the expert formulated CBDfx Mens Multi Vitamin Gummies today, I promise you won't regret it.
Related Products: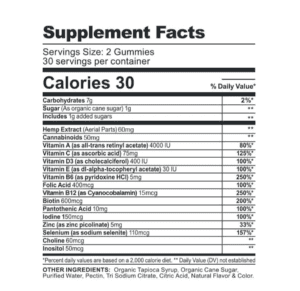 What are Multivitamin Gummies for Men?
Multivitamin Gummies for Men are gummies specially formulated to provide a comprehensive blend of essential vitamins and minerals, along with CBD. These gummies contain vitamins A, C, D3, E, B Complex, Pantothenic Acid, Choline, and Zinc, offering men a convenient and enjoyable way to supplement their daily nutrient intake while also incorporating the benefits of hemp extract.
How does Multivitamin Gummies for Men work?
Multivitamin Gummies for Men work by combining the nutritional benefits of vitamins and minerals with the therapeutic properties of CBD. The vitamins and minerals included in these gummies, such as vitamins A, C, and E, support various bodily functions, including immune system health, inflammation reduction, and bone strength. CBD enhances the overall wellness experience by interacting with the body's endocannabinoid system, which regulates various physiological processes.
What are the effects of Multivitamin Gummies for Men?
Multivitamin Gummies for Men offer a range of effects due to the combination of beneficial vitamins and hemp extract. Vitamins A, C, and E contribute to a healthy immune system, reduce inflammation, and support overall well-being. Biotin and pantothenic acid aid in energy conversion and promote hair, skin, and digestive health. Each gummy contains additional vitamins and compounds to support various bodily functions and provide a satisfying experience.