CBD Gummies Zero THC
Discover Hemp Organix CBD gummies deliciously flavored each piece delivers 10mg of Isolate CBD. Isolate CBD is a zero THC form and is the current standard across the country for CBD products. Of course that is changing as many states legalize cannabis along with that comes more acceptance of a little THC in new and emerging CBD products.
In this case Hemp Organix CBD is an isolate which contains cannabidiol only. It goes through a filtration process to remove all other cannabinoids to only leave rich high quality CBD oil.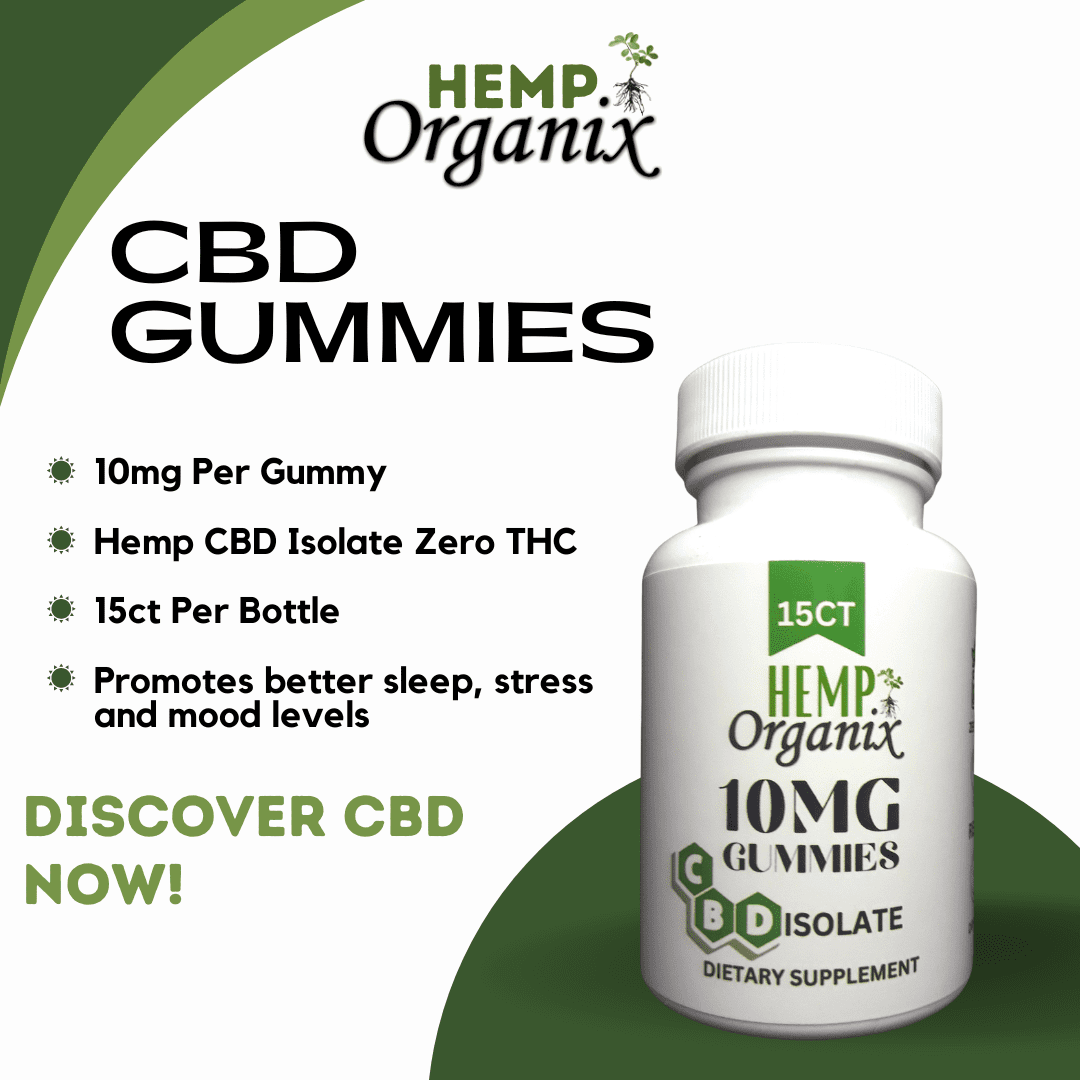 Product Details:
CBD Isolate
Zero THC
15ct Bottle
Wild Berry Flavor
CBD Uses
Stress
Anxiety
Sleep
Inflammation
Join And Muscle Pain
CBD Dose
On average I have seen 9 out of 10 people I have worked with over the last 10 years to have great results between 15mg and 25mg. Every one is difference and some may need less while others need more. I personally require 50mg specifically for me to experience and appreciate the benefits of CBD.
Best to keep notes on what you use, observe and document the changes as you start low and increase to higher milligrams. This method will take some time but in a few days you should figure out exactly how much you need for any given application. For example some with mild to severe anxiety may use gummies with reasonable success at 15mg, but someone else needing to reduce inflammation and joint muscle pain may need 30mg. The application including delivery method can determine results and they will vary from person to person.
Related Products: