CBD Capsules 25mg Isolate Zero THC
Discover the best formula for CBD capsules, these 25mg isolate capsules are formulated using Cibidinol a special blend designed to increase absorption and increase effectiveness. What's special about Cibidinol is that it uses water as the vehicle, water absorbs into the human body more efficiently and quicker delivering the wonderful benefits of CBD into your body fast.
Forget the other brands that are oil based, though effective many are not efficient because they lack the delivery application. As the saying goes oil and water, it just doesn't mix well so having CBD oil based products just don't deliver the same fast acting results Cibidinol does.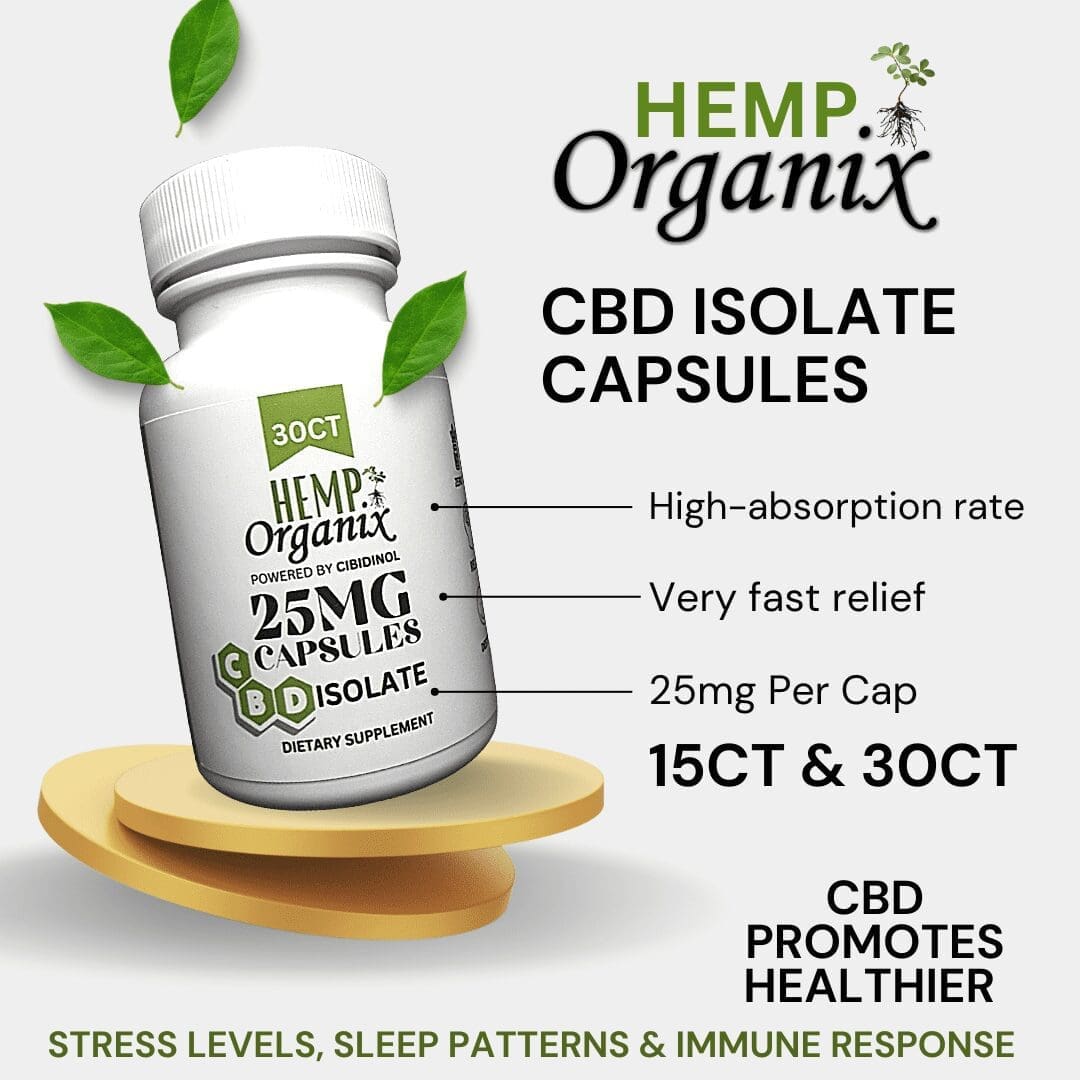 Product Details:
CBD Formulated with Cibidinol
Isolate Means Zero THC
25mg Capsules
1 Per Day Serving Size
15ct or 30ct Bottle
More Info On CBD Capsules
Capsules can be a fast and effective way to receive the amazing benefits of CBD daily without any rituals. Simply take it like you would any multi vitamin. The results can be observed within minutes for some and can take up to 3 days for others. It's best to experiment with different delivery methods to find what works best for your body.
Understanding what you want to achieve with your purchase of any CBD product is critical. By knowing this part you can find the most suitable application for those specific needs. For example, many people who suffer from social anxiety tend to lean towards CBD Vapes. This is because vapes are prevalent every where you go, it's common to see someone puffing on one, but what's great about them is the effects kick in within minutes and your able to use it as needed.
CBD capsules can be a great way to start the day, the Cibidinol formula works instantly for many people targeting those things you need most, from achy sore muscles and joints to stress, anxiety and even helps promote better sleep.
Try Hemp Organix CBD Capsules Today
Related Products: