OPMS Gold Kratom Extract Shots
OPTIMIZED PLANT MEDIATED SOLUTIONS
This is the "best in class" Kratom it was rated top kratom product since 2013! This product is incredible we guarantee you will not be let down.
Each capsule or shot contains extracted kratom equal to 8 grams of powder.
OPMS Gold Kratom Extract shots are made by using a state of the art method of extracting the main alkaloid, 7-hydroxymitragynine. This rigorous method preserves the integrity of the alkaloid and keeps the content true.
Organically Purified Mitragyna Speciosa, known more commonly as OPMS Kratom , is the leading brand of Kratom extract capsules. OPMS Gold Kratom Extract is revered as one of the strongest brands available due to their proprietary extraction method they implement to extract alkaloids.
Most products employ a method involving hot water or a solvent. Under this process, the Kratom leaves are basically boiled out of the organic material and much of the alkaloid content is lost, but not OPMS Gold Kratom Extract Shots.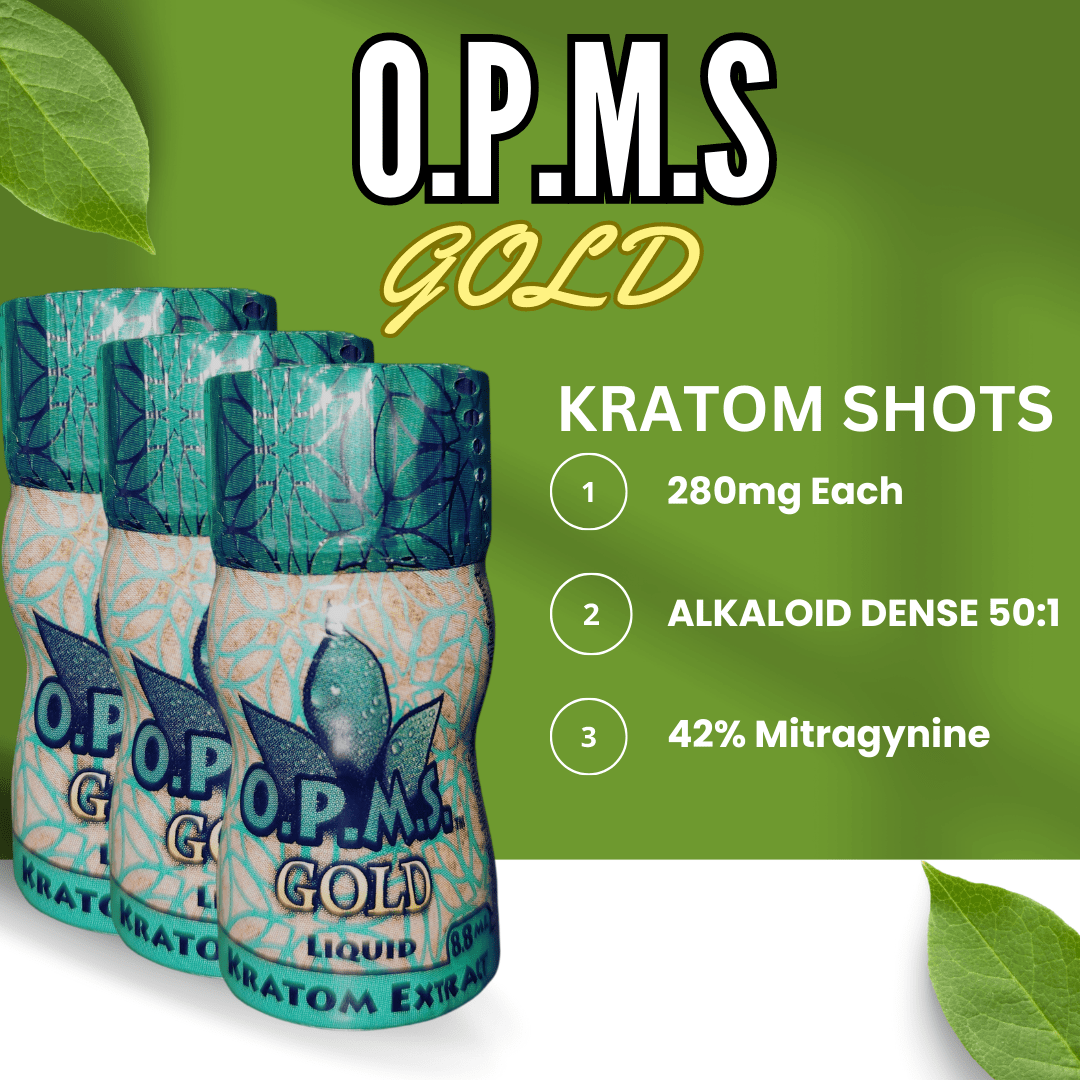 Research specialists have recently discovered a more effective concentration method using cold water and high pressure. With this method, more of the alkaloids are preserved, making for a better and a more complete product.
O.P.M.S. isolates and extracts the main alkaloid, 7-hydroxymitragynine, instead of doing a full spectrum extract. This process may explain why the potency of O.P.M.S. Gold Kratom Extract is so powerful compared to other products!
Related Products:

What Is OPMS Gold?
It is the strongest liquid kratom extract available in the United States, with over 280mg per bottle and 42% mitragynine content it is the most potent at this time.
Can I Use Kratom Extract If I'm New To Kratom?
It is not recommended, as a new user you should look into capsules. Kratom Extracts whatever the delivery method is for advanced users who have experience using kratom.
Is OPMS The Best Available?
No, it's the most well known brand in the United States but it is not necessarily the best one. There many out and it's best to experiment to find the ones that work best for you.