K Shot Liquid Kratom
K Shot Liquid Kratom Concentrated Kratom Shot is a potent Pure Alkaloid Suspension Oil. Formulated using an All-Natural extraction method with the legendary Maeng Da Kratom. K Shot Liquid Kratom offers a pleasurable energized experience. The herbs contained in this formula have provided a natural source for relaxed energy.
There's a large amount of confusion regarding kratom powder vs. extract. Some people consider them to be the same thing and use these terms interchangeably. The truth is they are two different products. While the U.S. has a relatively small number of kratom users, with just 0.8% of the population using the substance, newer users are frequently confused by kratom powder vs. extract.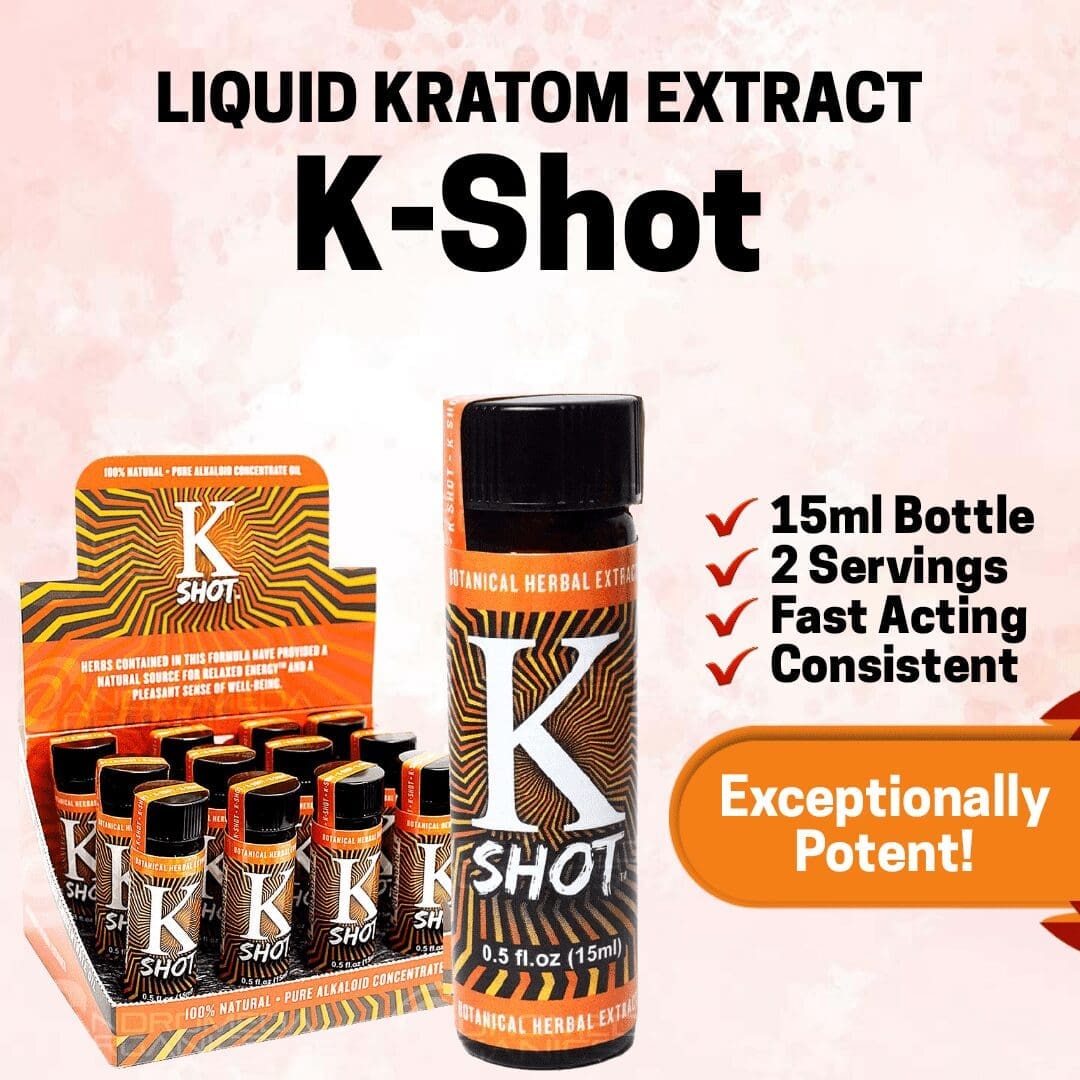 What is Kratom Extract?
Kratom extract can come in two forms: an extracted tincture, known as kratom liquid extract, or kratom powder extract.
The alkaloids, such as 7-hydroxymitragynine, are obtained from crushing and boiling high-quality kratom leaves. Modern kratom liquid extracts come in the form of tinctures, teas, oils, and even shots. Even among kratom extracts, liquid extracts are considerably more potent than powder extracts and standard kratom powder.
Liquid extracts affect the user instantly and are much longer-lasting than other kratom products. Kratom powder extract is a dark-colored powder with a strong odor. It's derived from dry kratom leaves. The powder may be present in drinks, capsules, and pills.
Regardless of the delivery method, an extract is the most concentrated form of kratom available.
Learn About Kratom Now!
Related Products: