Kratom Extract Shots
Blue Full Spectrum Kratom is an extremely potent kratom extract liquid, the process of extraction for Blue retains more alkaloids to bring you a full body experience. The full spectrum of alkaloids produces a stronger effect and can last longer than most other extract liquids. Each shot has 2 servings and contains 2g – 3g of high quality fresh leaf kratom.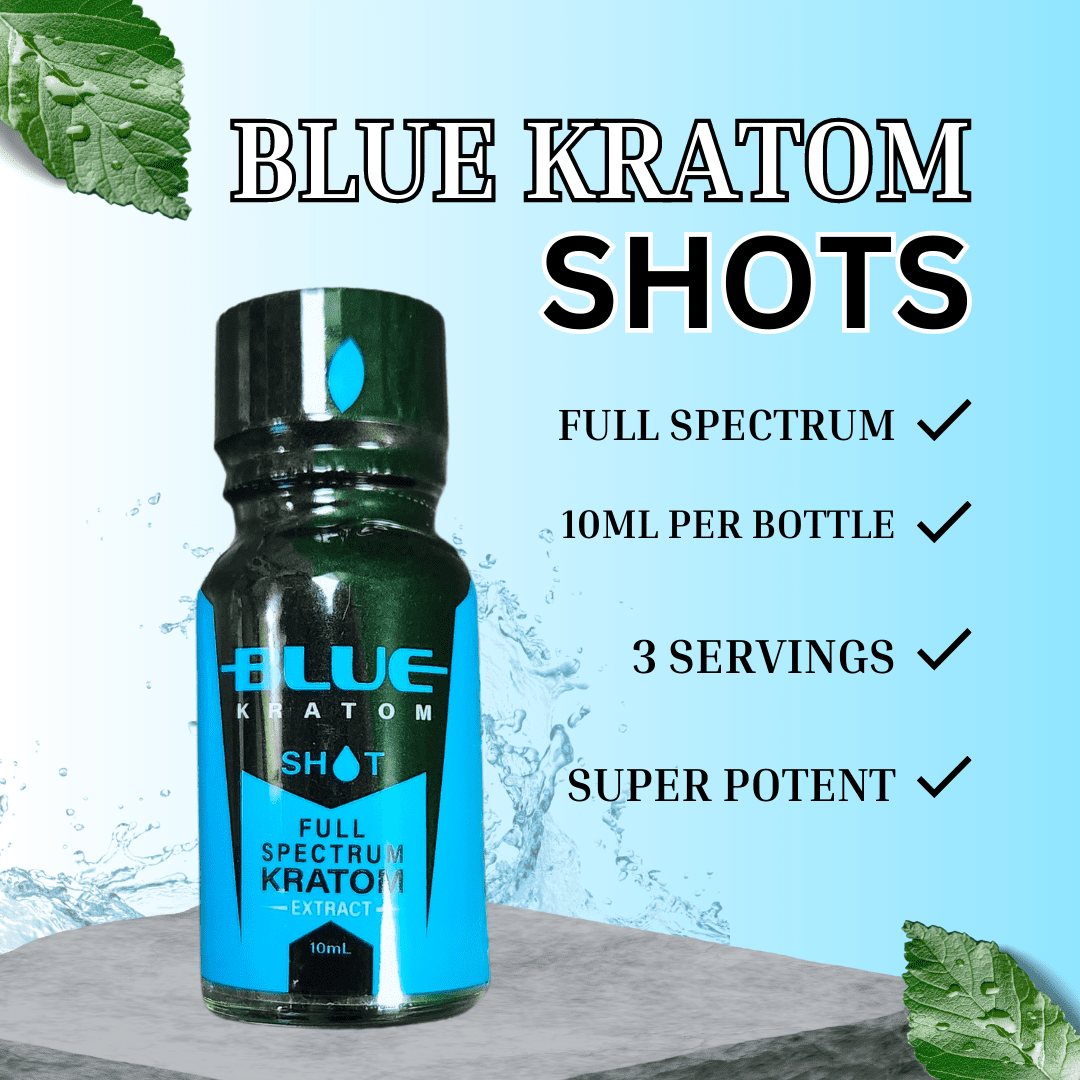 Supplement Facts
10ml Shot
Equal to 2g – 3g Leaf Kratom
Active Ingredient 100mg – 110mg Mitragynine
How To Use:
For new users sip as needed for advanced users half the bottle is ok Do not exceed 1 shot per day
Related Products:

What Are Kratom Extract?
Kratom extract is an enhanced product made for experienced users.
How Much Should I Use?
This product offers 3 servings per bottle, it's best to follow the instructions as written if it's your first time.
Should I Use Kratom Extracts?
You should only use extracts if you have exhausted traditional leaf powder kratom or capsule kratom, if none of those were effective for you then extract maybe the next step.
Can I Mix Kratom With Medications?
No, it's best to never mix kratom with anything if you don't have any experience, always consult a doctor first before starting a new dietary supplement regimen.