Canva Kratom Extract 120mg
Succulent. Sweet. Strong.
About Kanva Kratom Extract
The Raw Kratom Mango Tango Shot by Kanva is by far the juiciest tincture available on the market. Our bespoke process makes for the most pure and potent kratom extracts. We've ​​worked tirelessly to build a powerful botanical extract blend that soaks in flavors just perfectly.
That means the purest kratom kick, the most aromatic flavor, and the biggest bang for your buck. Not only that, our extracts hold flavor unlike anything else so your first sip of Mango Tango will transport you to paradise.
Supplement Facts:
Pure Kratom Extract
15ml Bottle
Servings Per: 2
120mg Total Mitragyna Alkaloids
Known Uses
Kanva kratom extract like many other liquid shots are commonly used for fast acting relief. Many people use it for pain while others use it to reduce stress. There many different uses for extract liquids, it's a purified, concentrated form of the plant powder. Typically extraction processes are lengthy but the quality and strength obtained is like no other.
Kratom Plant
Kratom is a plant or tree native to Southeast Asia where it grows naturally and has been for ages. The plants leaves have been chewed, brewed or crushed for centuries as it's properties for treating various ailments was well known by locals.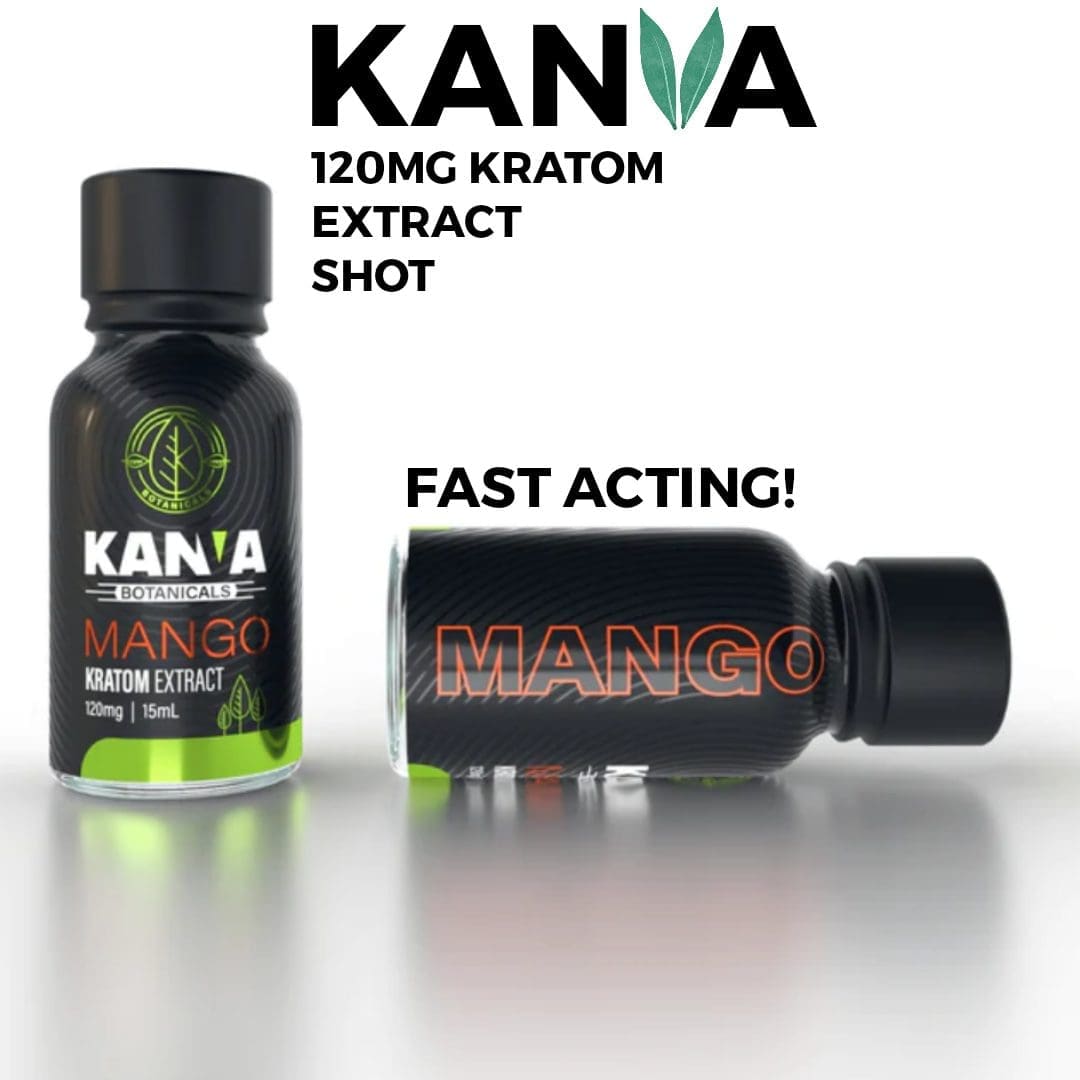 Related Products: