Kratom Extract Candid Orange
What To Expect From A 6-Gram Pack?
If you like two doses of Kratom in a day, a single sachet will suffice as the recommended dosage is three grams, which means there are two servings per pack. This makes the product economical for all those who love quality but want some fun with their daily dose of Mitragyna.
155mg of Mitragyna per serving
2 servings per package
Easy to consume with a refreshing flavor
Soluble in cold water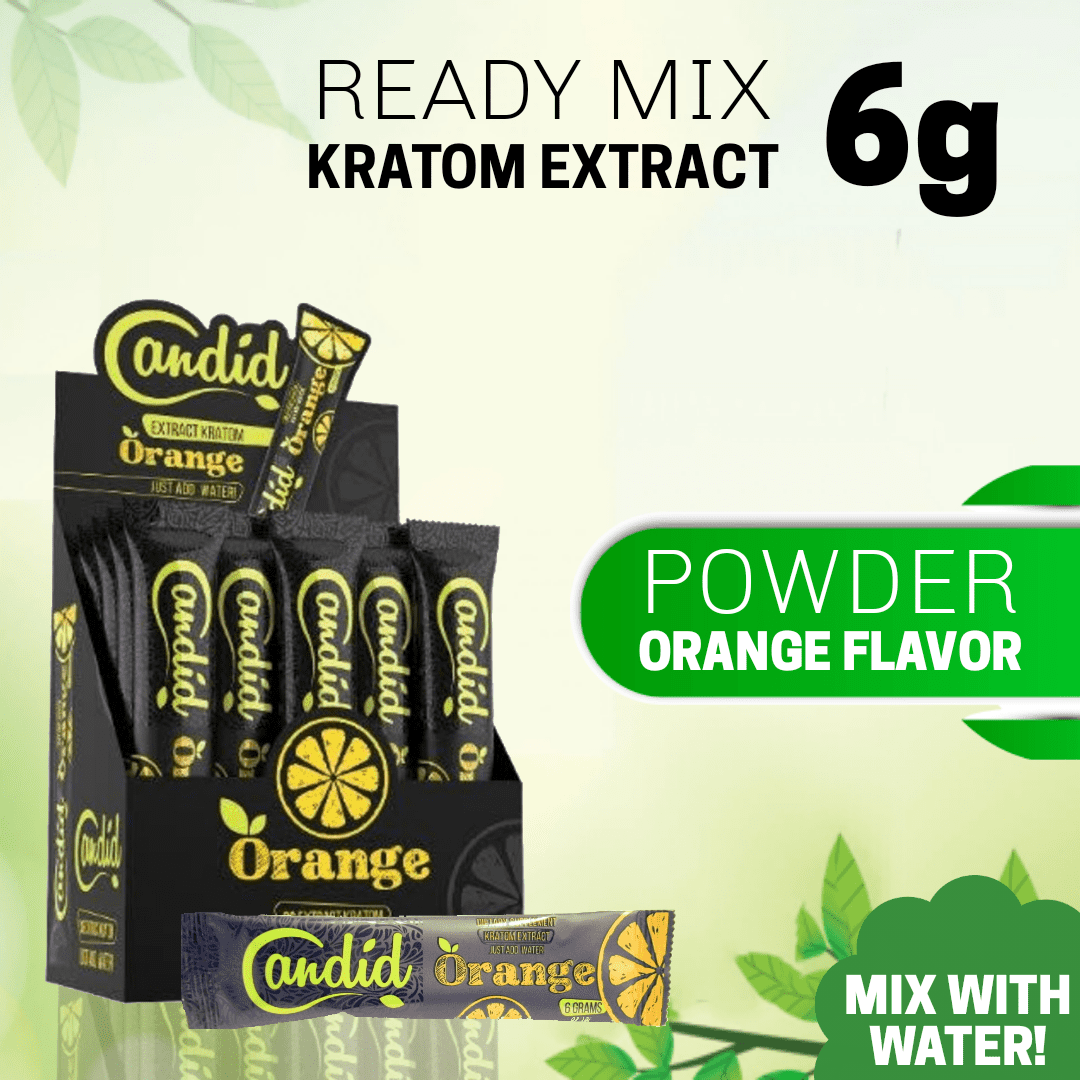 One can notice that the product does not contain Mitragyna powder but has extract, which means that this product's alkaloid content is higher than three grams of any other kratom powder or pills available widely at other online shops.
Kratom extracts are made by soaking kratom leaves in a solvent, which liberates the alkaloids. Gradually, the leaves become fibrous solids, while the components of the kratom plant become a part of the solvent. This solvent also becomes dark in color with the richness of nature and potent with alkaloids. Extracts are a much-concentrated form of kratom and provide a surge of alkaloids that will energize and refresh you like never before!
Related Products: