Kratom Extract Powder
The King of Kratom is here to take the throne and claim his stake as the best, purest kratom. This is why King Kratom is proud to introduce the five members of its Royal Family. These five products prove that quality over quantity is what truly matters.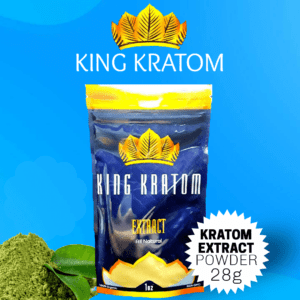 5:1 Extract
This highly sought-after King Kratom extract comes in a convenient powdered form in 1oz and 4oz sizes. Additionally, customers can purchase the extract in an encapsulated form, which comes in 20ct, 60ct, and 120ct bottles, perfect for everybody from occasional to everyday kratom users.
Each product is lab tested and ensured to be fresh.
Product Info:
28 Grams Of Powder
5:1 Leaf Kratom Extract
Made by OPMS
Lab Reports Available Upon Request
Related Products: