Top Shelf Delta 8 THC Cart 1 Gram
Legal Delta-8 THC Vape Carts are finally here! Sit back, relax, and enjoy the wave of relief. Our Delta-8 THC feature 100% hemp-derived Delta-8 THC that you know and love. There are no synthetic distillates or unknown compounds.
Works right out of the box, battery is required
5 amazing flavors!
Cookies (Sativa)
Gelato (Indica)
Wedding Cake (Hybrid)
Wifi OG (Hybrid)
Sundae Driver (Hybrid)
How is it Legal?
According to the 2018 Farm Bill, all hemp-derived products are legally allowed to contain 0.3% Delta 9 THC by dry. Our Delta-9 THC gummies are bigger than most (weighing over 5 grams each). We use the dry weight of the gummy to be able to deliver 10mg of legal, hemp-derived Delta 9 THC per piece.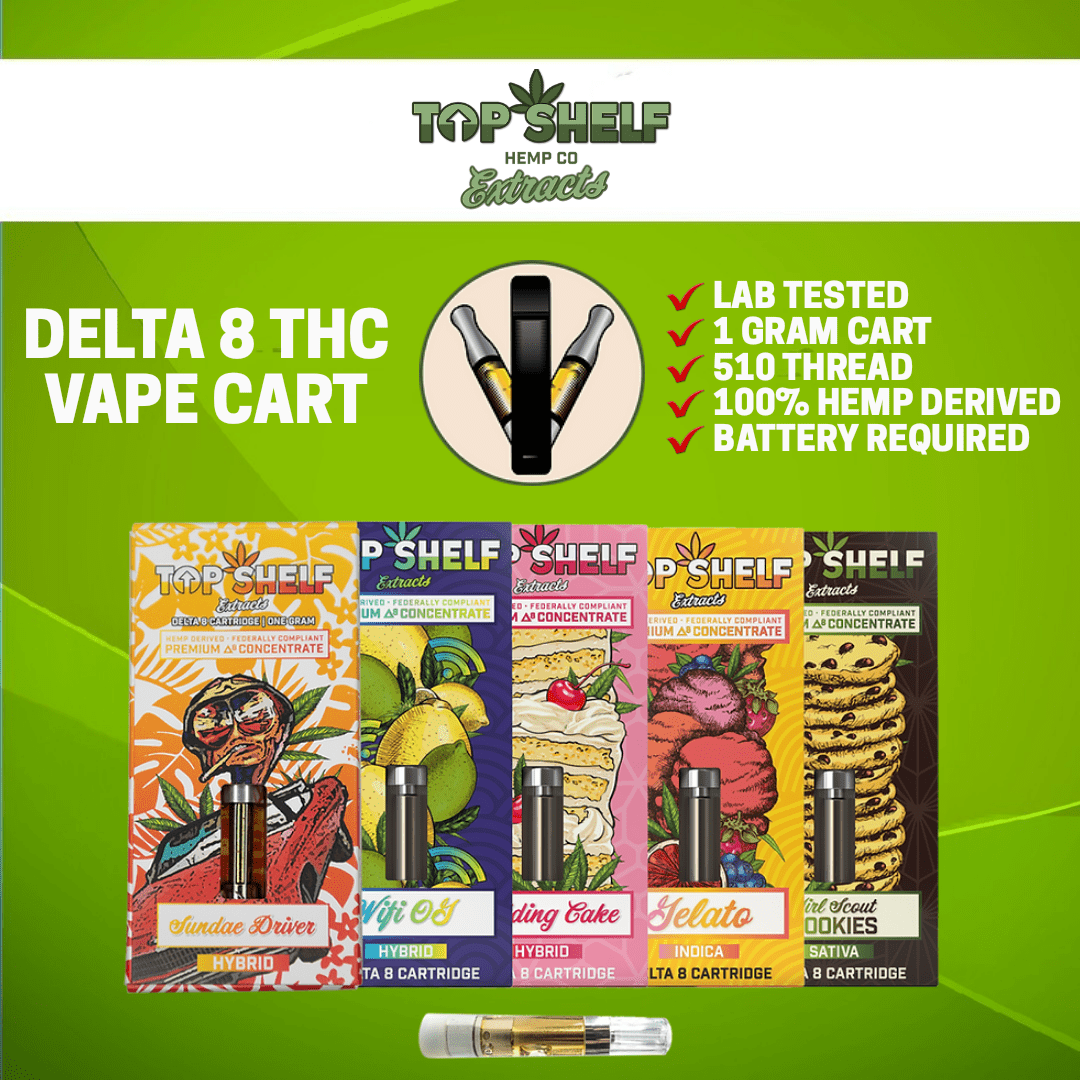 Supplement Facts:
1 Gram Delta 8 THC Cart
100% Hemp Derived
Federally Compliant THC
Grown And Crafted In The U.S.A.
Certificate Of Analysis:
Related Articles:
Related Products: