Top Shelf THCp Vape Bars 1000mg Cannabis Derived Terpenes
WARNING: MAY CAUSE PSYCHOTROPIC EFFECT. NOT INTENDED FOR UNDER THE AGE OF 21. FULL SPECTRUM HEMP-DERIVED PRODUCT. 2018 FARM BILL COMPLIANT WITH DELTA 9 THC LEVELS BELOW 0.3% BY DRY WEIGHT
What is THCp exactly?
THC-P is as much as thirty times more potent than THC. With a chemical structure that supercharges your experience, you can expect similar effects as THC while consuming a fraction of the amount.
THC-P is a symbiotic cannabinoid. Simply put, it increases the potency of other cannabinoids and amplifies the psychoactive effects. We discovered that it resets most user's tolerance for other cannabinoids. Evidence suggests that this new compound has up to 300 times the binding affinity for the CB1 receptor as THC Delta 9 and sixty times the psychedelic potency. Top Shelf's THC-P Carts and disposables are loaded with naturally occurring terpenes.
What can it do for the body?
When studying the effects of THCP on human cannabinoid receptors, the Italian team uncovered physiological effects including:
Hypomobility
Pain-relief (analgesia)
Decreased temperature in the rectum
The effects of THC-P are essentially identical to THC's but with added horsepower. Pain-relief could likely be more pronounced. It could also be a more potent sleep aid for those suffering from insomnia.
How is it Legal?
According to the 2018 Farm Bill, all hemp-derived products are legally allowed to contain 0.3% Delta 9 THC by dry weight.
Our Farm
Kind Remedies (the parent company to Top Shelf Hemp™) number one goal is sustainably grown industrial hemp. When it comes to farming and working with Mother Nature, we believe that the use of pesticides, tilling, excessive plastic, and poor curing practices are the poison of this Industry. This is why our own farm, and partner farms are sourced carefully to use organic, virgin land. We use no till practices and believe the micro organisms in the soil are the best thing for our plants.
Our Process
After our product is grown organically, (see "Our Farms"), we bring it into the production warehouse for drying and curing. It is dried for 8-14 days and then put into 45 gallon Sterlite sealable bins. It is burped on a schedule over a month inside of these bins. From there we either machine or hand trim each and every flower depending on where its going.
Learn about THCP Now!
Discover more from Topshelf and THCP Vapes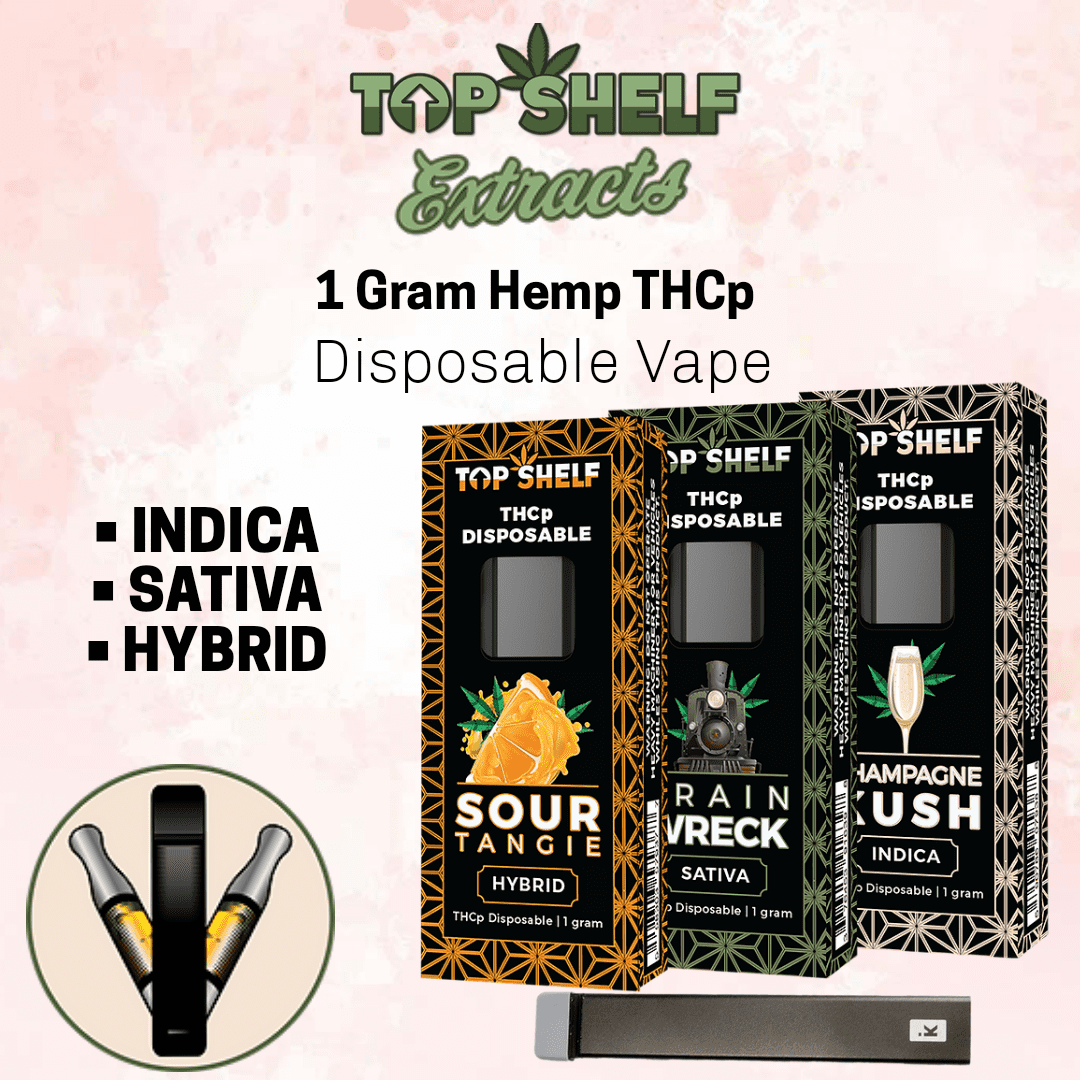 Related Articles:
Related Products: